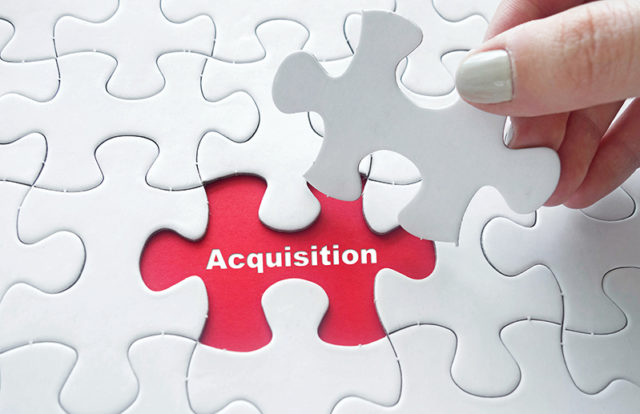 Cybersecurity firm McAfee recently announced the acquisition of NanoSec, a Container Security Startup, to improve its compliance and to mitigate the risk of its container deployments.
NanoSec is a multi-cloud and zero-trust application security platform that's focused on the container approach to application security. The new acquisition allows McAfee to boost its MVISION Cloud and MVISION Server Protection products.
"McAfee's focus and innovation have allowed it to deliver industry-leading cloud security capabilities to help our customers securely leverage the cloud to accelerate their business," said Rajiv Gupta, senior vice president, and general manager of the cloud security business unit, McAfee. "NanoSec's technology is a natural extension for McAfee MVISION Cloud, enhancing our current CASB and CWPP products, and adding to our 'Shift-Left' capabilities to deliver on the DevSecOps best practice to improve governance and security. NanoSec's team brings a wealth of experience to McAfee, and together we are committed to enabling organizations to reach their full cloud potential."
"Joining forces with McAfee means that our ground-breaking capabilities including our unique application-identity based approach for app-level protection and micro-segmentation will be available on a global scale," said Vishwas Manral, founder and CEO of NanoSec. "McAfee has demonstrated not only its leadership in cloud security but its desire to continually innovate and deliver new capabilities that reshape how organizations can operate workloads and applications safely in the cloud. It felt like a natural fit to join McAfee to deliver to application development and security professionals' greater visibility and control over detecting, responding and resolving threats to reduce risk."
McAfee recently joined hands with Amazon Web Services (AWS) to offer cloud-based security solutions. McAfee announced its Database Security for Amazon Relational Database Service (Amazon RDS). McAfee stated its new security product delivers real-time visibility into all database activities and offers monitoring services to prevent sophisticated attacks.
The new alliance allows users to benefit from real-time protection for database workloads migrated to Amazon RDS while monitoring databases. McAfee claims that its newly designed Database Security platform is a highly scalable software solution that monitors the Database Management System.