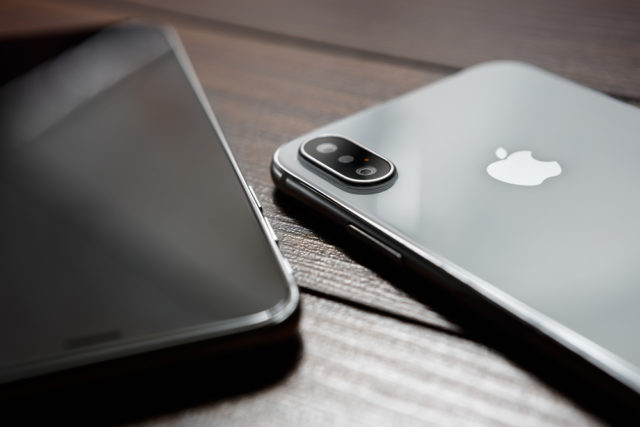 This might be shocking news for iPhone lovers, who strongly believe that their Apple devices are safe, and no one can spy on them. A recent discovery revealed that Facebook is accessing the iPhone's camera without user permission.
The issue came to light after a user going by the name Joshua Maddux reported the unusual behavior. Maddux took to Twitter to display the issue, which occurs in the Facebook app for iOS.
"Found a @facebook #security & #privacy issue. When the app is open it actively uses the camera. I found a bug in the app that lets you see the camera open behind your feed. Note that I had the camera pointed at the carpet," Joshua Maddux said in a post.
The footage he shared shows the rear camera which is active in the background while he scrolls through his Facebook feed. It's believed that a bug in the Facebook application inadvertently gained access to the iPhone user's camera.
Maddux highlighted that he found the same issue on five different iPhones running iOS 13.2.2. It seems like the issue is not limited to only one user as many other people had reported a similar issue online.
However, Facebook has also confirmed the issue, calling it a bug. "We recently discovered our iOS app incorrectly launched in the landscape. In fixing that last week in v246 we inadvertently introduced a bug where the app partially navigates to the camera screen when a photo is tapped," Facebook VP of Integrity Guy Rosen tweeted. "We have no evidence of photos/videos uploaded due to this."
Rosen also stated that Facebook is submitting a patch to the App Store to fix the bug.
From the Cambridge Analytica data breach to a hack of more than 50 million accounts in 2018, Facebook users have several privacy concerns about the social media giant.
Recently, Facebook agreed to pay the £500,000 (around US$ 645,000) penalty imposed by the Information Commissioner Office (ICO), the UK's data protection watchdog, for failing to safeguard the users' data gathered by political data firm Cambridge Analytica. According to the settlement deal, Facebook agreed to drop its legal appeal against the penalty. The ICO stated that Facebook can retain some documents that ICO disclosed during the appeal process to use for its own investigation into issues around Cambridge Analytica.