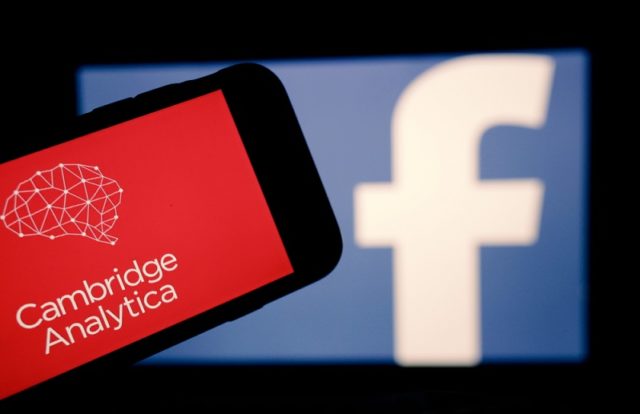 It seems the clash between Facebook and the U.K.'s Information Commissioner's Office (ICO) over the infamous Cambridge Analytica scandal has come to an end.
Facebook has agreed to pay the £500,000 (around US$ 645,000) penalty imposed by ICO, the UK's data protection watchdog, for failing to safeguard the users' data gathered by political data firm Cambridge Analytica.
According to the settlement deal, Facebook has agreed to drop its legal appeal against the penalty. The ICO stated that Facebook can retain some documents that ICO disclosed during the appeal process to use for its own investigation into issues around Cambridge Analytica.
Commenting on the agreement, Harry Kinmonth, Director and Associate General Counsel at Facebook, said, "We are pleased to have reached a settlement with the ICO. As we have said before, we wish we had done more to investigate claims about Cambridge Analytica in 2015. We made major changes to our platform back then, significantly restricting the information which app developers could access. Protecting people's information and privacy is a top priority for Facebook, and we are continuing to build new controls to help people protect and manage their information."
"The ICO has stated that it has not discovered evidence that the data of Facebook users in the EU was transferred to Cambridge Analytica by Dr. Kogan. However, we look forward to continuing to cooperate with the ICO's wider and ongoing investigation into the use of data analytics for political purposes," Kinmonth added.
Recently, Facebook announced that it is tightening its security for the 2020 U.S. elections after fresh signs of Russia meddling. The social media giant stated that it's taking down accounts involved in illicit activities and stepping up searching state-controlled media trying to manipulate American voters.
Facebook pledged to use a variety of security measures, including artificial intelligence, to counter Russian attackers or other online intruders who use misleading strategies and false information to meddle in the 2020 U.S. elections. The new steps announced by Facebook include, Fighting Foreign Interference, preventing inauthentic behavior, Increasing transparency, labeling state-controlled media on their Page and in the Ad Library, preventing the spread of misinformation, and monitoring candidates accounts, elected officials through Facebook Protect.