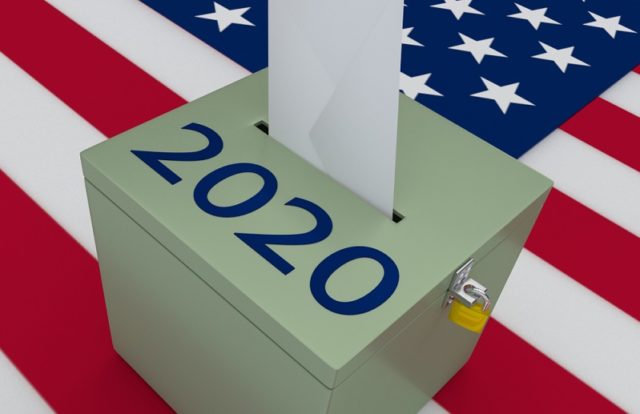 Facebook stated that it is tightening its security for the 2020 U.S. elections after fresh signs of Russia meddling. The social media giant stated that it's taking down accounts involved in illicit activities and stepping up searching state-controlled media trying to manipulate American voters.
Facebook pledged to use a variety of security measures, including artificial intelligence, to counter Russian attackers or other online intruders who use misleading strategies and false information to meddle in the 2020 U.S. elections.
"We have a responsibility to stop abuse and election interference on our platform. That's why we've made significant investments since 2016 to better identify new threats, close vulnerabilities and reduce the spread of viral misinformation and fake accounts. Today, almost a year out from the 2020 elections in the U.S., we're announcing several new measures to help protect the democratic process and providing an update on initiatives already underway," Facebook said in a statement.
The new steps announced by Facebook include, Fighting Foreign Interference, Preventing inauthentic behavior, Increasing transparency, Labeling state-controlled media on their Page and in the Ad Library, Preventing the spread of misinformation, and monitoring candidates accounts, elected officials through Facebook Protect.
"As we've improved our ability to disrupt these operations, we've also built a deeper understanding of different threats and how best to counter them. We investigate and enforce against any type of inauthentic behavior. However, the most appropriate way to respond to someone boosting the popularity of their posts in their own country may not be the best way to counter foreign interference," Facebook added.
The latest move adds to a series of measures from Facebook since 2016, after foreign bodies involved in meddling of the U.S. election campaign. The social media giant drew fire for not handling misinformation and election manipulation on the platform too well.
Earlier, Facebook claimed that a Russian group posted more than 80,000 times on its service between January 2015 to August 2017. Nearly 29 million Facebook users directly received their posts in their news feeds. The Facebook officials disclosed these numbers to the Senate Judiciary Committee on October 31, 2017.