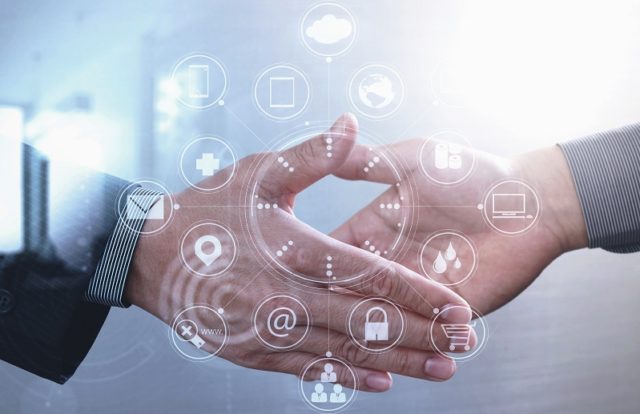 Device-to-cloud cybersecurity company McAfee recently announced its strategic partnership with Canon to help businesses with embedded protection against malware for applications running on Multi-Function Devices (MFDs).
As per the new alliance, McAfee integrates its Embedded Control platform as an additional security feature on the new Canon imageRUNNER ADVANCE Generation 3 MFDs, which helps businesses strengthen endpoint security.
Headquartered in Japan, Canon is diversifying businesses across the world, including developing optical technologies, consumer and professional imaging devices, network cameras, healthcare, and industrial equipment.
McAfee claims that its Embedded Control platform protects devices like ATMs and retail point-of-sale systems against zero-day and advanced persistent threat (APT) attacks. It also reduces the risk posed by sophisticated malware like viruses and Trojans.
Commenting on the new alliance, K Bhaskhar, Vice President Canon India, said, "Security is among the top priorities of businesses today as cyber threats continue to develop in sophistication. Our imageRUNNER ADVANCE MFDs are highly secure by design, but with the ever-evolving cybersecurity landscape, we strive to bring our customers the latest in security and innovation. We teamed up with McAfee in a strategic partnership to provide our customers with the most up-to-date security, helping them protect their connected devices and valuable data against today's vulnerabilities and tomorrow's unknown threats."
"As the number of connected devices in an organization grows, so do the risks from malware and attacks," said Brent Smith, Director of OEM Sales, McAfee. "McAfee Embedded Control ensures the integrity of systems by only allowing authorized access to devices and blocking unauthorized executables. We are excited about this partnership with Canon to help provide their customers with greater assurance that confidential business data will remain protected."
McAfee forged multiple partnerships in recent times. McAfee acquired NanoSec, a Container Security Startup, to improve its compliance and to mitigate the risk of its container deployments. NanoSec is a multi-cloud and zero-trust application security platform that's focused on the container approach to application security. The new acquisition allows McAfee to boost its MVISION Cloud and MVISION Server Protection products.
In June 2019, McAfee joined hands with Amazon Web Services (AWS) to offer cloud-based security solutions. As per the alliance, the company announced its Database Security for Amazon Relational Database Service (Amazon RDS). McAfee stated its new security product delivers real-time visibility into all database activities and offers monitoring services to prevent sophisticated attacks.
The new alliance allows users to benefit from real-time protection for database workloads migrated to Amazon RDS while monitoring databases. McAfee claims that its newly designed database Security platform is a highly scalable software solution that monitors the database management system.