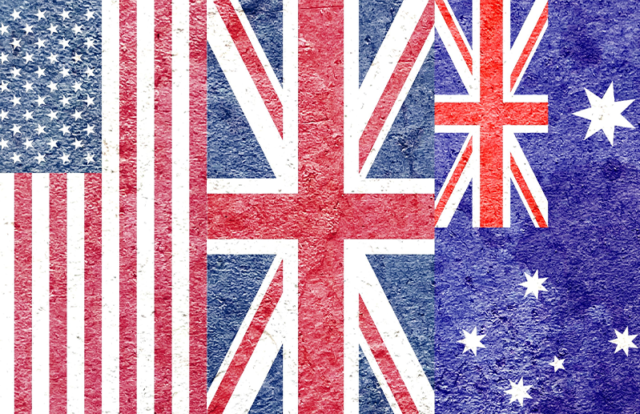 While the cyberthreat landscape is crossing boundaries, multiple nations are coming together to safeguard the cybersecurity landscape. Australia, the U.K., and the U.S. recently came together to form a trilateral security partnership known as AUKUS. The new partnership was announced in a virtual press conference between POTUS Joe Biden, U.K. Prime Minister Boris Johnson, and Australian Prime Minister Scott Morrison. The security pact is committed to maintaining diplomatic, security, and defense cooperation in the Indo-Pacific region.
"Through AUKUS, our governments will strengthen the ability of each to support our security and defense interests, building on our longstanding and ongoing bilateral ties. We will promote deeper information and technology sharing. We will foster deeper integration of security and defense-related science, technology, industrial bases, and supply chains. And in particular, we will significantly deepen cooperation on a range of security and defense capabilities," the White House stated.
Boosting Cybersecurity Together
In addition to improving undersea and defense capabilities, the three nations also announced their plans to boost the cybersecurity environment against rising cyberattacks. AUKUS is committed to enhancing cybersecurity, artificial intelligence, quantum computing, and other critical technologies.
"The endeavor we launch today will help sustain peace and stability in the Indo-Pacific region. For more than 70 years, Australia, the U.K., and the U.S. have worked together with other important allies and partners to protect our shared values and promote security and prosperity. Today, with the formation of AUKUS, we recommit ourselves to this vision," the White House added.
Collective Visions for Better Cybersecurity
Governments and organizations across the globe are looking for additional resources and cybersecurity collaborations to deter the evolving cyberthreat landscape. Earlier, the U.S. and Australia signed "The Cyber Training Capabilities Project Arrangement" to strengthen cybersecurity practices and boost partnerships in cyberspace. The Biden administration recently brought various tech giants like Google, Microsoft, IBM, and Apple together to address the rising cyberthreat landscape and improve the security of technology in the U.S.