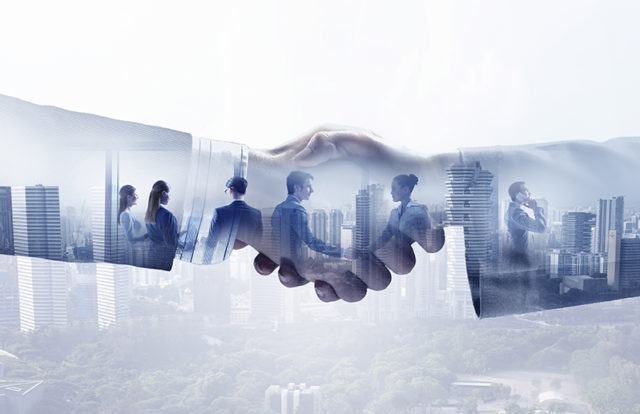 To strengthen cybersecurity practices and boost partnerships in cyberspace, the U.S. and Australia have signed "The Cyber Training Capabilities Project Arrangement," which allows both nations to jointly develop a virtual cyber training program. The bi-lateral agreement enables the U.S. Cyber Command to incorporate Australian Defense Force feedback into USCYBERCOM's simulated training domain: the Persistent Cyber Training Environment (PCTE).
The PCTE provides a joint training environment, enabling cyber forces globally to develop and re-use existing content for cybersecurity training. "PCTE continues to showcase training opportunities for our cyber equities, and as we evolve this capability we look forward to the ongoing progression and engagements with our partners. Our recent Cyber Flag events in June and September 2020 were prime examples of Five Eyes partner training and collaboration," said Rear Adm. Christopher Bartz, Director, USCYBERCOM Exercises and Training.
This is the first agreement related to a cybersecurity project arrangement established between the U.S. and Australian governments. "To counter known and potential adversarial threats, the Army has recalibrated our strategic thinking; we've made smart decisions to refocus our efforts to invest in the new, emerging and smart technologies that will strengthen our ability to fight and win our nation's wars," said Elizabeth Wilson, the U.S. signatory and Deputy Assistant Secretary of the Army for Defense Exports and Cooperation.
"Australia and the U.S. have a strong history of working together to develop our cyber capabilities and train our people to fight and win in cyberspace. This arrangement will be an important part of the ADF's training program," said Australian Army Maj. Gen. Marcus Thompson, the Australian signatory, and head of Information Warfare for the Australian Defense Force.
Australia and U.K. Alliance
Earlier, Australia and the U.K. pledged to intensify the fight against state-sponsored cyberattacks. The announcement was made by British Prime Minister Theresa May and Australian Prime Minister Malcolm Turnbull after both the leaders released an agreement joint declaration by the 53 nations of the Commonwealth on the dangers to civilian and military networks. Read more here…