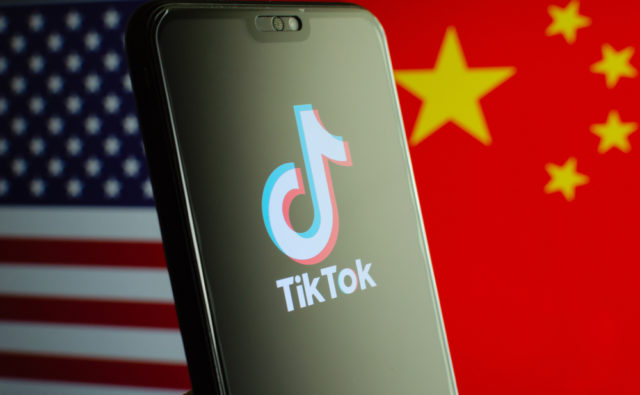 The U.S. Navy recently banned short video sharing app TikTok, citing cybersecurity concerns. The U.S. Navy has also sent out a statement stating that serving members of both the Navy and the Army, who were using government-issued mobile devices and had the app installed in it, would be blocked from the Navy-Marine Corps Intranet.
The government-controlled devices can run all kinds of commercial apps, but some apps are barred due to security threats and to protect sensitive information. It has been learnt that Senator Chuck Schumer advised the U.S. Army to ensure recruits refrain from using TikTok.
TikTok is popular among U.S. teenagers, but recently it came under scrutiny from the U.S. regulators. The government launched a national security review on ByteDance, the Beijing-based parent company of TikTok, after the company made US$ 1 billion acquisition of the U.S. social media app Musical.ly.
Another Revelation
Earlier, TikTok was also hit with a class-action lawsuit in the U.S. claiming that the company surreptitiously transferred users' data to Chinese servers, without users' consent. The proposed class-action lawsuit was filed in California federal court by Misty Hong, a student from Palo Alto.
In her lawsuit, Misty Hong alleged that TikTok and its parent company ByteDance failed to handle users' data and knowingly violated the Right to Privacy act. The company was also accused of taking users' draft videos and presented uncertain privacy policies.
According to the lawsuit, Hong installed the TikTok app in April 2019 but never created an account. But she discovered that TikTok created an account for her, without her consent. Though Hong never saved or published her videos, TikTok secretly transferred her data to Chinese servers. It's said that TikTok collects a set of users' data, including phone and social network contacts, email addresses, IP addresses, and location.
Claimed to have around half a billion active users worldwide, TikTok previously said it does not store user's data on Chinese servers. The incident raised severe concerns that data culled by TikTok could be used to identify, profile, and track users.