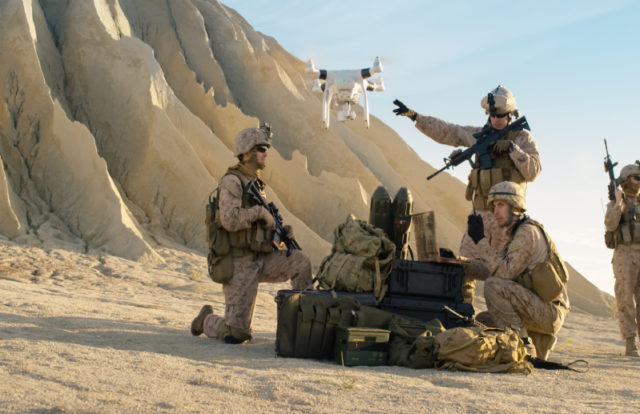 United States Army's new Futures Command (AFC) are leaping step forward in combating threats from flying bombs. The said flying bombs are drones, and Futures Command recently hosted a Hack-a-thon where developers and hackers, and participants from all backgrounds, including academic, military and commercial startups were tasked with finding innovative ways to hack a drone. "These are basically flying bombs," Jay Harrison, AFC's command innovation officer, told KXAN. "That is something that we've seen around the world." The Hack-a-thon was in collaboration with Department of Defense's National Security Technology Accelerator Program. "The speed with which those technologies are available, the ability of bad actors to get their hands on those technologies very quickly," Harrison said, "we have to counter that dynamic with our own innovators."
"If we are going to solve problems differently, we have to get outside of Washington, DC and find talented people in great ideas where they sit. And that means Austin, Boston, Omaha, Denver, Los Angeles, and that's why Army Futures is here and MD5 is here. Because we have to go where the talent is and the truth is we've got great top tier universities here in Texas. UT Austin is right here, Texas A&M just down the road," said Morgan Plummer, Managing Director with The National Security Technology Accelerator. "We've got a phenomenal venture start up community here and we are trying to take advantage of both of those communities to pull those ideas, that tech and talent back into the Department of Defense. If we can't do that, we are just not going to be able to solve problems as fast as we need to,
Several teams also won cash prizes and the opportunity to develop their solution with the U.S. Department of Defense.
Earlier this year, citing cybersecurity concerns in the commercial off-the-shelf (COTS) drones, the Department of Defense banned the United States Marine Corps from using them.
"The DoD Inspector Normal discovered that the DoD has not carried out an enough course of to evaluate cybersecurity dangers related to utilizing COTS Unmanned Aerial Programs," had stated a policy memo signed by the Deputy Secretary of Protection Patrick Shanahan.
In 2017, PacSec researcher Jonathan Andersson developed a hardware that was capable of hijacking drones. Dubbed as the Icarus, the hardware module only needed to be with the range of a drone to hijack it with commands. A video posted by Kaspersky Labs showed the Icarus taking control of a drone mid-air within 11 milliseconds of launch. In fact, the device could affect any radio-controlled device which used the popular DSMx radio platform.