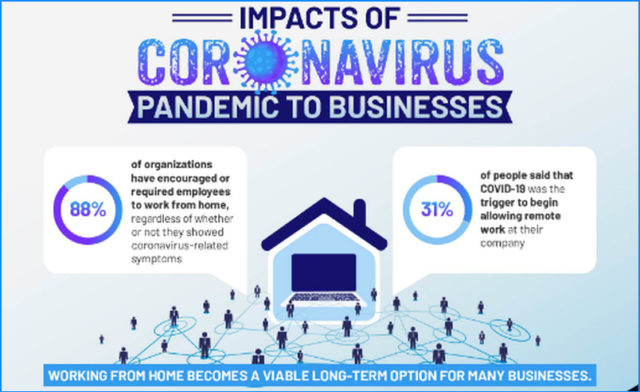 2020 has brought many new changes to the world, including new ways of working under social distancing. Working remotely has been increasingly available to employees in recent decades, but only this year has it become the only way of survival for many. Remote workforce has contributed largely to making businesses resilient since the onset of the Pandemic. But what are the exact impacts of this new normal called the digital normal? Let's dive deep into the key insights and tricks of the trade through the following infographic that will help businesses sharpen their adaptability skills in this digital normal.

Click here to view the infographic on a full screen!
About the Author
Computers In The City is a known London-based IT support company that has developed this infographic highlighting the impacts and benefits of the new normal.
Disclaimer
The views, statistics, and tips provided in the infographic do not reflect the views of CISO MAG and thus we do not assume any responsibility or liability for the same.