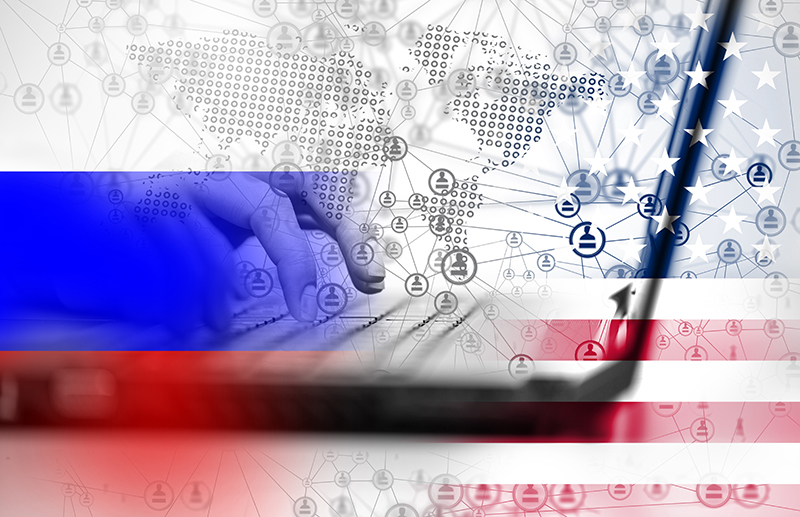 Hackers linked to Russian military intelligence tried to hack the websites of two conservative think-tanks in the United States ahead of November's midterm elections, according to Microsoft.
The Microsoft Corporation said that it has detected and seized websites that were created by hackers linked to the Russian unit to mimic the pages of The International Republican Institute and The Hudson Institute.  These sites are designed to redirect the users to fake web pages where they were asked to enter usernames, passwords, and other credentials.
"We're concerned that these and other attempts pose security threats to a broadening array of groups connected with both American political parties in the run-up to the 2018 elections. To be clear, we currently have no evidence these domains were used in any successful attacks before the DCU transferred control of them, nor do we have evidence to indicate the identity of the ultimate targets of any planned attack involving these domains," Microsoft said in a statement.
The Russian authorities denied the allegations made by Microsoft, describing it as a political game.
Microsoft's report comes after the latest research that revealed the websites of the candidates running for the House of Representatives elections in November are vulnerable to hacking. A team of four researchers led by former National Institutes for Standards and Technology security expert Joshua Franklin highlighted that three of every 10 candidates running for the U.S. House of Representatives are vulnerable to cyberattacks. The team identified multiple threats, malicious web pages, and problems with digital certificates using automated scans and test programs.