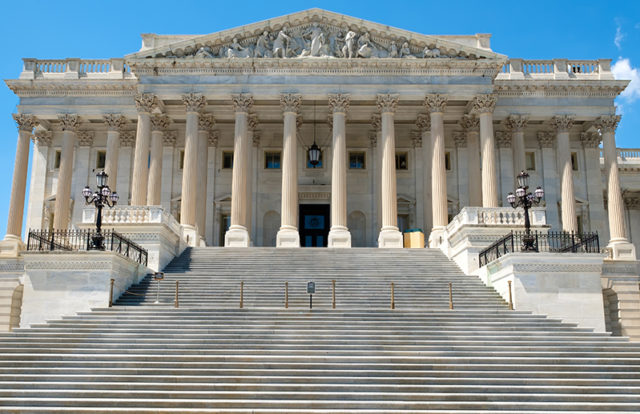 Researchers stated that the websites of the candidates running for the House of Representatives elections in November are vulnerable to hacking.
A team of four researchers led by former National Institutes for Standards and Technology security expert Joshua Franklin highlighted that three of every 10 candidates running for the U.S. House of Representatives are vulnerable to cyber attacks. The team identified multiple threats, malicious webpages, and problems with digital certificates using automated scans and test programs.
Joshua Franklin stated that they're going to inform all the candidates to help fix the vulnerabilities. "We're trying to figure out a way to contact all the candidates," Franklin said in a media report. He also specified that hackers use typo-squatting method to develop mimic sites, which are used for phishing campaigns or to steal sensitive information.
The warnings about the midterm elections come after Democrats have spent more than a year working to strengthen cyber defenses of the party's campaign operations.
In November 2017, Democrats and Republicans joined hands with Harvard to prevent hacking in 2018 midterm elections. The Harvard University released 27-page guidelines on how the U.S. can prevent hacking attacks during elections. The Belfer Center for Science and International Affairs, based at the Harvard Kennedy School of Government, charted out the guidelines in collaboration with top politicians and security experts. The recommendations reportedly suggest campaign leaders focus on enhancing security and to implement measures such as two-factor authentication process for email access and end-to-end encryption messaging via Signal and Wickr services.
The contents of the playbook include topics such as Vulnerable Campaign Environment, Threats Campaigns Face, Managing Cyber Risks, and Steps to Securing Your Campaign, among other pressing issues. The handbook is a result of Belfer's four-month-old effort called "Defending Digital Democracy" (DDD) program.