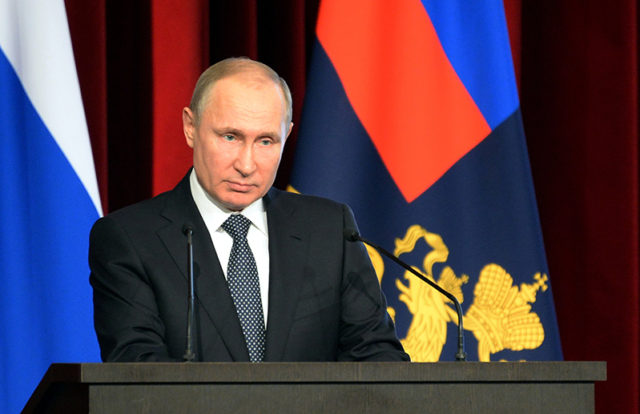 While speaking at a cybersecurity conference in Moscow recently, the Russian President Vladimir Putin stressed upon the importance of mutual collaboration from all nations to defend from cyber threats.
"Cyber threats have reached such a scale that they could only be neutralized by combined efforts of the entire international community," Putin said. "We have repeatedly seen that some nations' egoism, their attempts to act squarely to their own advantages, hurt the global information stability," he added without specifying.
Addressing the event, Putin described Russia's association with European nations for the protection of personal data rules as a positive move toward international cooperation. He specified that there is an increase in the number of cyber attacks on Russia in the first half of 2018 compared to the same in 2017.
Putin also stated that they are developing an automated system that enables enhanced communication between businesses and law enforcement agencies to strengthen cybersecurity. However, the Russian president didn't speak on the accusations that Russian hackers have intruded in the U.S. 2016 presidential elections.
Earlier, the Russian government experienced similar allegations from other countries. On November 13, 2017, Britain's Prime Minister, Theresa May had said that Russia was "weaponizing information" and meddling in elections to undermine the international order. Sending a stark warning to Russia, May said "We know what you are doing. And you will not succeed. Because you underestimate the resilience of our democracies, the enduring attraction of free and open societies, and the commitment of Western nations to the alliances that bind us."
The United Kingdom's National Cyber Security Center (NCSC) chief Ciaran Martin confirmed that Russian hackers targeted the country's telecommunications systems, media, and energy networks in the past.