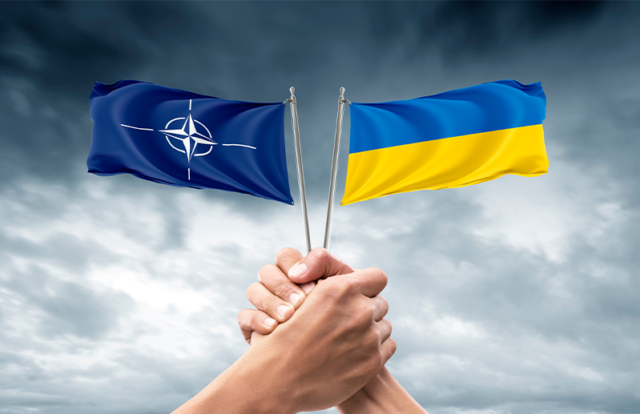 The North Atlantic Treaty Organization (NATO) recently entered into a deal with Ukraine to boost cybersecurity capabilities in the country. The NATO Communications and Information (NCI) Agency and Ukraine signed a renewed Memorandum of Agreement to continue working on cybersecurity and other technology-related projects.
The agreement comes after a series of cyberattack incidents in Ukraine and heightened tensions over Russia's invasion. According to a statement from NATO's Secretary-General Jens Stoltenberg, cybersecurity experts from NATO will be working together with Ukraine to confront the rising cyberthreats in the region. The new cybersecurity collaboration allows Ukrainian access to NATO's malware information sharing platform along with enhanced cyber cooperation.
NATO is an intergovernmental military alliance between 27 European countries, two North American countries, and one Eurasian country. It constitutes a collective security system and mutual defense against any attacks from external parties.
"We have successfully worked with Ukraine for several years, delivering key capabilities and exchanging knowledge. Under this renewed agreement, we will deepen our collaboration with Ukraine to support them in modernizing their information technology and communications services while identifying areas where training may be required for their personnel. Our experts stand ready to continue this critical partnership," said NCI Agency General Manager Ludwig Decamps.
Also Read: Russian Networks Accused of Carrying Out Massive Cyberattack on Ukraine
"The Memorandum signed today continues our cooperation established in 2015. With NATO's support, we plan to further introduce modern information technologies and services into the command and control system of the Armed Forces of Ukraine," said Ambassador Nataliia Galibarenko, Head of Mission of Ukraine to NATO.
Ukraine Russia and Cyberattacks
This is not the first instance to raise cyberattack tensions between Ukraine and Russia. There were multiple cybersecurity incidents in Ukraine, allegedly by Russian hackers. Ukraine claimed that Russia specifically targeted its security services, governmental offices, the Defence Council, and other enterprises. However, Moscow has always denied Ukraine's previous claims of targeted cyberattacks, but Ukraine persists that the former is using "hybrid war" tactics against their country. Read More Here…