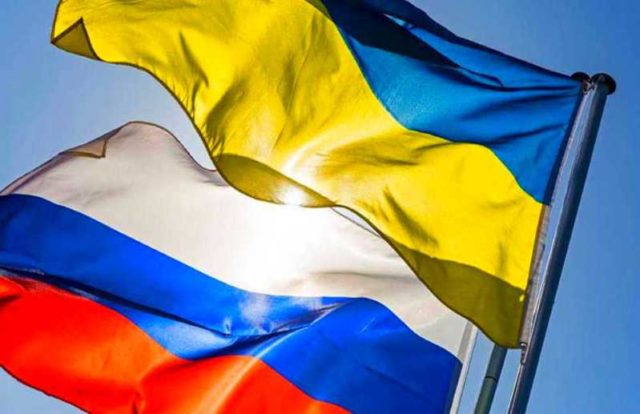 A "Second Cold War" of sorts has been brewing between Ukraine and Russia ever since the latter annexed the Republic of Crimea in 2014 and subsequently also invaded Ukraine's territory through Donbass. Russia was pushed back from Ukrainian soil, but Crimea became the 84th Federal Subject of Russia. The war has cost Ukraine more than 13,000 lives, including civilians, military personnel, and the 298 passengers and crew members who died when the Malaysia Airlines Flight MH17 was shot down on July 17, 2014 en-route to Kuala Lumpur from Amsterdam. However, this cold war has now entered cyberspace with Ukraine's National Security and Defence Council accusing unnamed Russian internet networks of targeting multiple Ukrainian security and defense websites.
Why Ukraine accused Russia of the recent cyberattacks
Moscow has always denied Ukraine's previous claims of targeted cyberattacks, but Ukraine persists that the former is using "hybrid war" tactics against their country. The recent wave of attacks, which was triggered on February 18, 2021, was specifically targeted towards Ukraine's security services, other governmental offices, the Defence Council, and much more strategic in nature enterprises.
Related News:

Binance and Ukraine Police Arrest Crypto Hackers in a "Bulletproof Exchanger Project"
The Council stated that distributed-denial-of-services (DDoS) attacks were used to intrude and infect vulnerable backend servers of their targets with a virus. A formal statement from the council said, "It was revealed that addresses belonging to certain Russian traffic networks were the source of these coordinated attacks." The Council however did not mention the success, impact, or the exact names of the attackers who attempted intrusion.
Ukraine's Largest Commercial Bank Breached
Call it a connection or a mere coincidence, but Ukraine's largest commercial bank – PrivatBank – suffered a data breach earlier in the month that affected nearly 40 million of its customers. The breach was discovered when an unknown cybercriminal was selling the PrivatBank's hacked database on an underground forum for a mere $3,400 worth of Bitcoins. If confirmed, the data breach can go down as one of the worst in Ukraine's history as it affects nearly 93% of the country's population which is just over 44 million. Read the complete story here.
Related News: