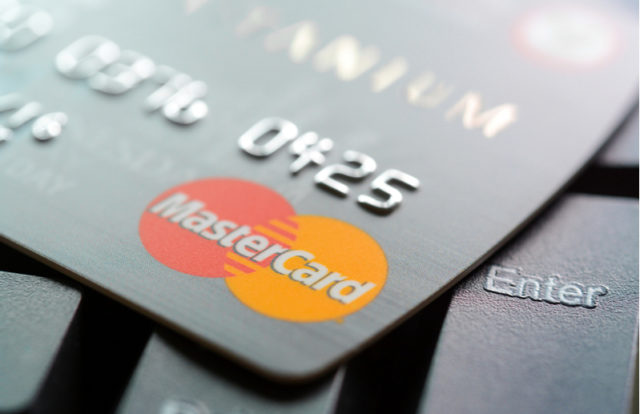 In a quest to strengthen its cybersecurity front, Mastercard announced its agreement to acquire RiskRecon, an artificial intelligence and data analytics solutions provider that helps enhance the cybersecurity needs of its customers. The acquisition has been finalized for an undisclosed amount and is subject to standard approvals. The deal closure is expected to be completed by early 2020.
RiskRecon, the cybersecurity startup founded in 2015 by Kelly White (CEO and Co-Founder) and Eric Blatte (President and Co-Founder) recently raised US$3 million in seed funding. Later, in Series A and Series B rounds, RiskRecon saw a cash flow coming in from several heavyweight investors like Dell Technologies Capital, Accel, General Catalyst and F-Prime Capital. According to Crunchbase, RiskRecon has managed to draw a total of US$40 million since its inception.
RiskRecon uses information of a certain company freely available on the web to understand the security risks to its network and system architecture. White had earlier said, "If you stand up web servers and DNS servers, these are intentionally discoverable because they are providing services on the internet. Systems reveal the software being run and version information from which you can determine (their) security performance." RiskRecon's scanning and evaluation technologies can actively help in mitigating cyber risks, safeguard intellectual property and critical customer and payment data.
"Mastercard has been one of those brands that has stood out as a true innovator, focusing on the real problems of real businesses," said White. "By becoming part of their team, we have an opportunity to scale our solution and help companies in new industries and geographies take steps to better manage their cybersecurity risk."
Ajay Bhalla, President of Cyber and Intelligence for Mastercard sounded equally ecstatic and said "The innovations from the talented team at RiskRecon will further accelerate our suite of cyber solutions designed to help financial institutions, merchants and governments secure their digital assets. Through a powerful combination of AI and data-driven advanced technology, RiskRecon offers an exciting opportunity to complement our existing strategy and technology to secure the cyber space."
Earlier, in a bid to provide users an easy and more secure online payment experience Mastercard along with a consortium consisting of major credit card companies like American Express, Visa and Discovery introduced a one-click checkout feature.
The new one-click checkout is not only a faster and secure mode of credit card payment but also satisfied the new EMV (Europay, MasterCard and Visa) Secure Remote Commerce (SRC) standard–a global benchmark for card payments made across merchant websites, mobile applications, and other connected devices. It simplifies the digital payment experience by allowing users to make payments without logging into the associated account. SRC technology has been successfully tested by networks in the market environment on merchant websites and shall soon be available on majority of the websites by early 2020 in the United States.