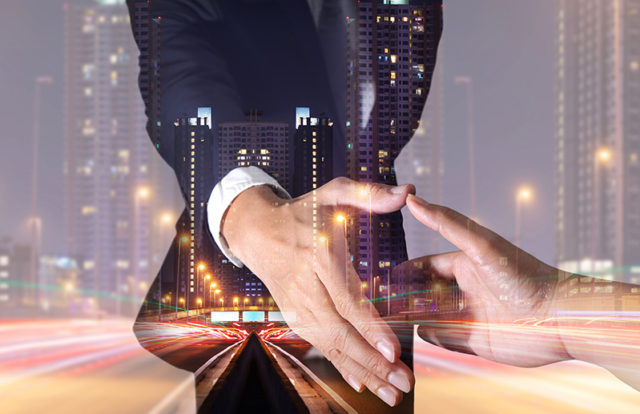 Search engine giant Google recently unveiled an alliance with the U.S.'s popular health-care systems provider Ascension to design an AI-driven software.
Under the alliance, named as "Project Nightingale," Ascension will be migrating its on-premises data warehouse and analytics infrastructure to a Google cloud environment via Google G-suite tools and support Google's artificial intelligence and machine learning technologies to bring improvements in clinical quality and patient data security.
According to a report from the Wall Street Journal, Ascension is working with Google to deliver a comprehensive portfolio of digital capabilities that enhance the experience of Ascension consumers, patients, and clinical providers. It's said that Google is collecting the detailed personal-health information of millions of people across 21 states and permitting nearly 150 Google employees to access the data.
The alliance has sparked concern among cybersecurity experts, consumer advocates, and even certain Ascension employees because neither patients nor physicians were informed previously about the data-sharing arrangement. The project is raising severe privacy concerns, as the partnership involves sharing of millions of patients' data without their permission.
The information that Ascension is sharing with Google included patient names, diagnoses, lab results, hospitalization records, health histories, and date of birth, according to the Wall Street Journal report.
Ascension is a faith-based healthcare organization committed to transformation through innovation across the continuum of care. The health system holds more than 2,600 care facilities, including 150 hospitals in the country.
Describing the initiative, Tariq Shaukat, president of industry products and solutions at Google Cloud, said: "Today, we're proud to announce more details on our partnership with Ascension, one of the nation's leading non-profit health systems, to support them with technology that helps them to deliver better care to patients across the United States. There's been a good deal of speculation on this partnership, so we want to make sure everyone has the facts."
"The partnership will modernize Ascension's infrastructure, enabling them to migrate their on-premise data warehouse and analytics environments to their own private and secure Google Cloud environment. Key elements of this work will focus on network and system connectivity, data integration, privacy and security, and compliance," Shaukat added.
A recent joint study from Michigan State University and Johns Hopkins University revealed that more than 169 million people lost their health records in healthcare data breaches over the past decade.
The study analyzed around 1461 health care breaches reported to the Federal government between October 21, 2009, and July 1, 2019. The exposed Patient Health Information (PHI) included patient's diagnosis, lab results, treatment, and prescriptions along with personal data, including patient names, date of birth details, e-mail addresses, phone numbers, social security numbers, and driving license details.