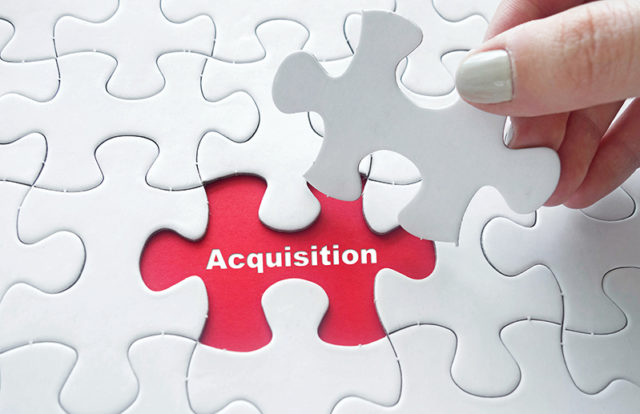 Network and software security firm Fortinet recently acquired endpoint detection and response firm enSilo to accelerate its security solutions to the edge of corporate IT environments. The acquisition further enhances the Fortinet Security Fabric.
enSilo provides a robust set of endpoint security tools. The company develops pre-infection, threat hunting, and incident response capabilities for a comprehensive endpoint solution.
Fortinet intends to offer customers additional security effectiveness through the integration of enSilo's endpoint detection and response (EDR) technology with Fortinet's FortiSIEM solution. FortiInsight UEBA (user entity behavior analytics) features, and FortiNAC solution.
Enterprises will gain better endpoint visibility and tightly coordinated, dynamic control of the network, user, and host activity within their environment. Likewise, MSSPs will be able to extract the full value of this combination and deliver a comprehensive and efficient managed detection and response (MDR) service. Furthermore, enSilo, a Fortinet Security Fabric-ready partner prior to the acquisition, already complements FortiGate Next-generation Firewalls, FortiSandbox, FortiSIEM, and the FortiClient Fabric Agent, providing an additional detection and enforcement layer that helps organizations further reduce the time to detect, investigate, and remediate malicious attacks.
Founded in 2000, Fortinet helps service providers, public and private enterprises globally with its intelligent, seamless protection across the expanding attack surface. The company stated the new association enhances Fortinet's Security Fabric by providing enterprises with a full suite of endpoint detection and response (EDR) capabilities designed to automate the protection against advanced threats, pre- and post-execution, with real-time orchestrated incident response functionality.
The latest acquisition deal also allows Fortinet to offer agent-based software and services aimed at automating real-time threat detection, speeding response, and secure Internet of Things (IoT) devices.
"Together, enSilo and Fortinet share the commitment to solve our customers' most difficult challenges and to protect the endpoints and their corresponding operations and data. Now, enSilo brings its patented approach for advanced endpoint protection and response to Fortinet and its broad security portfolio," said Roy Katmor, Chief Executive Officer and Founder, enSilo.
Commenting on the latest acquisition deal, Ken Xie, CEO, and Founder of Fortinet said, "As businesses become more networked and operations extend from the cloud to the edge and Internet-of-Things, the digital attack surface has expanded exponentially and has become more complex to secure. Manual threat hunting or point security solutions are ineffective when managing or securing these new environments. Instead, security and the network need to be integrated and orchestrated to enable advanced threat containment at network speeds. In acquiring enSilo, we add automated, real-time detection, protection, and response enhancements to our Fortinet Security Fabric to further protect endpoints and corresponding edge data."
In 2018, Fortinet made an expansive partnership agreement with cybersecurity company Symantec to provide customers security solutions. As per the partnership deal, Fortinet's Next-Generation Firewall (NGFW) capabilities are planned to be integrated into Symantec's cloud-delivered Web Security Service (WSS). Additionally, Symantec's endpoint protection solutions are also planned to be integrated into the Fortinet Security Fabric platform. The technology partnership provides essential security controls across endpoint, network, and cloud environments that are critical to enforcing the Zero Trust security framework.