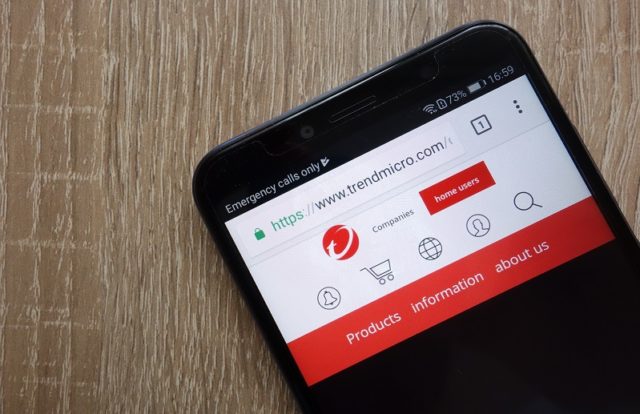 Trend Micro, a Taiwanese cybersecurity and defense company, recently launched its new  headquarters in Singapore for Asia-Pacific, Middle East and Africa (AMEA) operations. The latest facility will be a part of Trend Micro's new managed detection and response (MDR) security operations center across North America, Europe, and Southeast Asia.
Trend Micro stated its new center comprises an executive briefing area to host cybersecurity sessions for customers and government officials in the AMEA region. The company is also offering Certification Programs in IT Security to train the security officials in Singapore, Straitstimes reported.
Based out in Japan, Trend Micro is a major player in the information and network security landscape. Founded in 1988, the company holds a variety of cybersecurity merchandise for multiple operating systems, including threat detection, and antivirus products. Hybrid cloud security, network defense, user protection, and small business products are at the core of its product line.
"With Singapore serving as the command post, we hope to foster closer collaboration between different teams in AMEA, serve our regional customers better, and tap unexplored growth opportunities the region has to offer," said Dhanya Thakkar, AMEA vice-president at Trend Micro.
In order to strengthen the country's financial sector technology, the Monetary Authority of Singapore (MAS) recently announced the launch of S$30 million (US$22 million) cybersecurity capabilities grant.  The new allocation helps Singapore's financial institutions strengthen their cyber resilience and upskill local talent through cybersecurity-related training programs like security operations, cyberthreat surveillance, computer forensics, malware analysis, and cyberthreat hunting.
The grant provided under the Financial Sector Technology and Innovation Scheme (FSTI) will co-fund up to 50 percent of expenses in Singapore-based financial institutions to establish their global or regional cybersecurity centers of excellence in the country. It would also support the organizations with regional cybersecurity centers to expand their cybersecurity capabilities globally.
Also, the governments of Singapore and the United States joined hands to strengthen their collaboration in the infrastructure sector, digital economy, and cybersecurity. Both countries renewed their Collaboration Platform Memorandum of Understanding (MOU) and signed a Declaration of Intent (DOI) to work together on a Singapore-US Cybersecurity Technical Assistance Program for ASEAN.