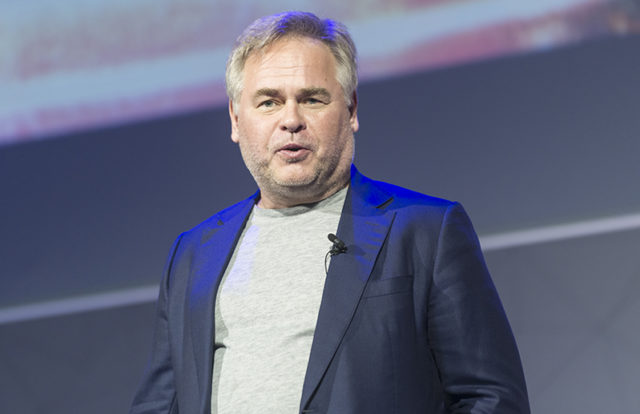 The row between the U.S. government and Kaspersky Lab seem to have reached a culmination. Eugene Kaspersky, the founder of Kaspersky Lab, has chosen to stick to his roots and origin and doesn't plan to move the Moscow-based firm out of Russia. "I cannot change my origin or my company's foundation," he told The Hill in an email interaction. "If we moved we would probably still be referred to as 'the Russian cybersecurity company,' even though more than 85 percent of our sales and operations are outside of Russia."
"I get it — it's not popular to be Russian right now in some countries," Kaspersky in the interview.
He also cited concerns of finding the apt talent outside Russia. "Skilled computer engineers are challenging to find and Russia has very experienced computer engineers — this is our natural competitive advantage over other cybersecurity vendors."
According to the statement, the only condition in which he would move out Russia was if he was forced to take part in offensive hacking operation. "It's clear the steady stream of leaks to media was intentionally designed to damage our reputation without providing us with any real opportunity to address any concerns," he said. "We want to make sure that our customers have the best cybersecurity protection available, so we ask — if anyone has any real proof or information that my company's systems may have been exploited, please provide us with this information," he said.
This comes after the U.S. Senate proposing a federal ban against Kaspersky Lab products citing concerns the company may be linked to Kremlin and Russian spy agencies. "The department is concerned about the ties between certain Kaspersky officials and Russian intelligence and other government agencies," the directive said. "The risk that the Russian government — whether acting on its own or in collaboration with Kaspersky — could capitalize on access provided by Kaspersky products (in order) to compromise federal information and information systems directly implicates US national security."
Senator Jeanne Shaheen in a statement had stated that. "Americans were outraged by Russia's interference in our presidential election, but a wider threat is Russia's doctrine of hybrid warfare, which includes cybersabotage of critical American infrastructure from nuclear plants to electrical grids. Kaspersky Lab, with an active presence in millions of computer systems in the United States, is capable of playing a powerful role in such an assault. It's time to put a stop to this threat to our national security."
Following which Eugene Kaspersky offered to testify before the U.S. Department of Defense with the source code of the company. "I do understand why we look strange. Because for Russia it's very unusual, a Russian IT that's very successful everywhere around the world. But it's true," he had stated in an earlier interview.
"I am an engineer trying to save the world from cyber threats. That is my only concern and priority," he concluded.