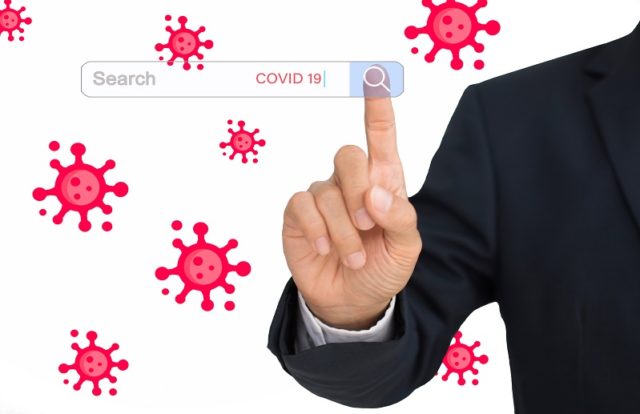 Cybercriminals around the world are taking advantage of the situation and offering everything from counterfeit vaccines to fake vaccination certificates, and test reports. In fact, state government authorities in India recently uncovered a racket where bus operators were offering fake COVID test certificates to enable travelers to cross borders between states. In response, law enforcement authorities and drug suppliers across the world are urged to step up their anti-counterfeiting measures to tackle this growing problem of evolving COVID-19-themed risks. The International Hologram Manufacturers Association (IHMA) stated that it has found a 300% increase this year in advertisements on various dark web markets on fake Coronavirus-related products and services.
The Fake for Real Business
The IHMA stated that cybercriminals are selling fraudulent vaccines on various dark web forums for $500 and $1000 per dose. The vaccine research centers and manufacturers are urged to boost their authentication and verification technologies to protect consumers against rising fake vaccine scams.
"COVID-19 presents opportunities for criminals, who are infiltrating global supply channels, deploying scams, and counterfeiting measures to trick worried people and damage legitimate manufacturers. Falsified medicines and test kits among other items can pose a terrible threat and endanger lives. Supply chains and drugs' infrastructures across the country must be bolstered with stronger, more effective security plans, including the introduction of hard-hitting anti-counterfeiting regulations and strategies," said Paul Dunn, Chair of the IHMA.
Growing Demand for Fake Certificates
The roll-out of vaccine shots to treat Coronavirus continues to accelerate globally. There are billions of people who are still waiting for their first dose of vaccine. However, there will always be people who look for alternatives and shortcuts to fulfill their needs. With COVID-19 restrictions imposed globally to allow those who have been vaccinated or tested negative to board flights, cross international borders, attend events, or start new jobs, several people showing up on darknet forums to obtain fake vaccination certificates and forged negative COVID-19 test reports quickly.
"As our societies struggle to return to pre-COVID norms, a negative COVID test result or a vaccination certificate is becoming the golden key that will unlock restrictions and enable people to move and mingle with greater freedom. And of course, this creates an opportunity for criminals and scammers to exploit those people who are willing to risk using fake documents to achieve that freedom," Check Point said in its research.
Key Findings
Fake vaccine passport certificates on sale for $250 – users are simply required to send their details and the money, and the seller emails back the fake documents.
Fake negative COVID-19 test results on sale from various sellers from just $25.
Multiple vaccine variants for sale: AstraZeneca, Sputnik, SINOPHARM, and Johnson & Johnson, with prices ranging between $500 and $1000 per dose.
The vaccines advertised include Oxford – AstraZeneca (at $500), Johnson & Johnson ($600), the Russian Sputnik vaccine ($600), and the Chinese SINOPHARM vaccine.
"As COVID-19 is likely to play a major role in dictating what we as individuals can and cannot do in our daily lives for the foreseeable future, countries' Governments should be aware of this fast-growing illegal and dangerous trend for fake vaccination certificates and official medical records being sold and produced to whoever wishes to pay for them," Check Point added.