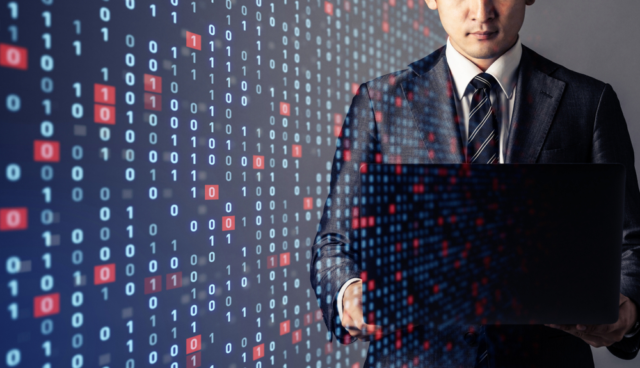 Tech is not above us. It should be governed by all of us, by our democratic institutions. It should play by the rules of our societies. It should serve our needs, both individual and collective, as much as our wants.
The above excerpt is from the Copenhagen Letter 2017 which Milestone co-authored highlighting the importance of integrating ethics with technology for the larger good of society and our way of life.
By Sandesh Kaup, Country Manager, Milestone Systems, India & SAARC
Last year, the 2020 Edelman Trust Barometer Special Report: Trust in Technology revealed there are many concerns about technology and how it is being used. 61% of respondents feel that the pace of technology is accelerating, and regulators are finding it challenging to understand emerging technologies and finding ways to regulate them effectively.
Consider data and privacy. Theft and misuse of IP and personal data can affect the very existence of an organization or people (customers, employees, suppliers, vendors, etc.), causing identity theft, huge financial losses, and more. Organizations lose credibility when they find that technology cannot protect the sensitive data of their stakeholders.
Innovative, technology-driven sectors show even lower levels of trust. For instance, artificial intelligence is trusted at 63%; driverless cars are almost neutral at 58% according to the 2020 Edelman Trust Barometer report.
Cybersecurity is rated as the second-highest source of risk for enterprises. A major source of misuse of technology is ransomware attacks, phishing attacks, denial of service attacks, etc. According to Gartner, 40% of boards of directors will have a dedicated cybersecurity committee by 2025, up from 10% today.
What we see is that as technology extends its reach into society, organizations must prepare themselves for potential misuse.  It is for this same reason that we encourage "continuous, public, and critical reflection on our definition of success as it defines how we build and design for others."
Together, the security technology industry must put in place robust procedures to protect our customers and nurture the potential of our partners to do good with the technology we create.
Technology as a solution to present-day challenges
Shouldn't technology offer solutions to the challenges we face?
The answer is yes, but it should also make our lives better.
For example, remote working was tested and used by many organizations in 2020. It not only delivered on promise, but it has also helped companies stay afloat during the pandemic.
Throughout the pandemic, video technology has also become an important and integrated part of our lives. It has helped keep employees and the public secure as they returned to the streets and offices. Video went beyond traditional security functions to assist in social distancing in crowded public places such as retail malls and railway stations by integrating with thermal mapping, data analytics, and facial recognition. It freed up guards and security forces for more valuable work, keeping them safe from the risk of infection.
In the following years, we can expect video to get even smarter and cheaper with integrated technologies such as 5G and Artificial intelligence (AI). It is no doubt that video will be integrated into our lives, in areas of transport, automation, and in the development of the Internet of Things. In 2021, Gartner expects IT spending in India to go up by 6% from 2020, to be driven by digital innovations.
Using technology responsibly
If you look at the technology value chain in any organization, the onus for responsible use of technology cannot lie only with selective stakeholders. All stakeholders – from design to sales to end-users of technology – are equally responsible.
In the video technology industry, we see how video management solutions (VMS) play a vital role in improving safety, efficiency, and well-being in our society. And at Milestone, we strongly believe that video and technology should and must be used as a force for good.
Moving forward, we are committed not only to help our customers optimize their business processes and protect their assets, but to also be a strong voice to encourage the industry, our communities, and partners to use technology in a responsible manner in their respective sectors; with a shared goal of making society wiser, safer and a better place for all of us to live.
As the Copenhagen Letter states: Let us build from trust. Let us build for true transparency. We need digital citizens, not mere consumers. We all depend on transparency to understand how technology shapes us, which data we share, and who has access to it. Treating each other as commodities from which to extract maximum economic value is bad, not only for society as a complex, interconnected whole but for each and every one of us.
---
About the Author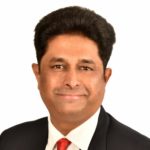 Sandesh Kaup comes with over two decades of experience and significant exposure handling multiple global companies. Milestone has been a part of his DNA since 2011, running the local business until 2016 and largely responsible for the incredible growth the organization experienced in that time. In addition, he has developed expertise in building businesses for companies like Bosch Security, Ingram Micro, and Anixter during his early career. Sandesh comes with a Bachelor of Engineering in Instrumentation from Mumbai University.
Disclaimer
Views expressed in this article are personal. The facts, opinions, and language in the article do not reflect the views of CISO MAG and CISO MAG does not assume any responsibility or liability for the same.