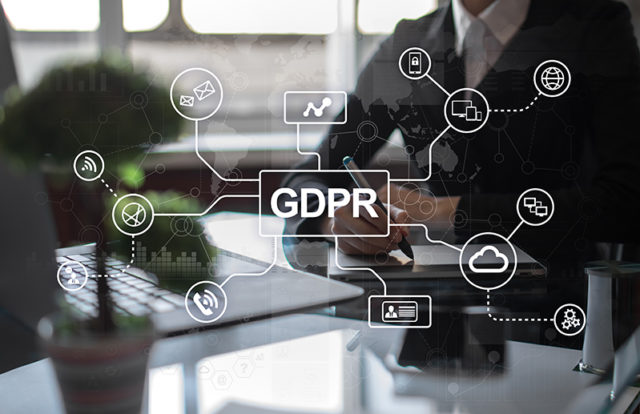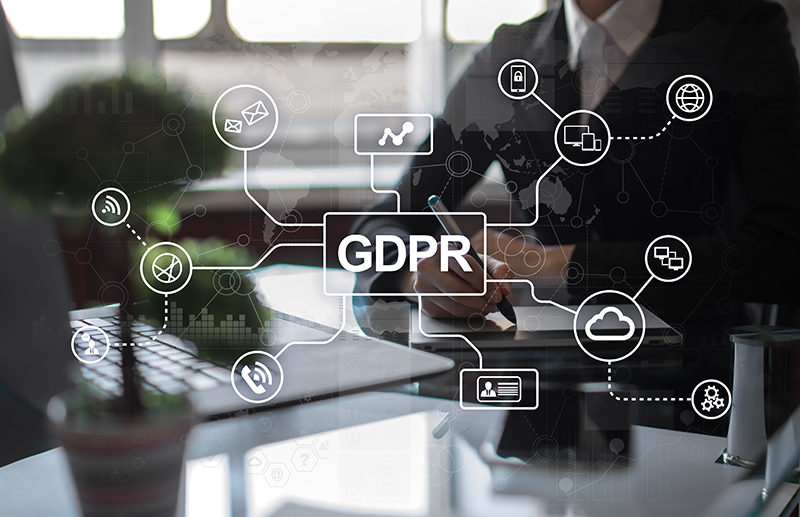 The enforcement of GDPR Regulation has a far-reaching implication on businesses globally. The regulation does not just affect the way business is conducted but also has a direct impact on customer engagement. The EU Data Protection law requires all businesses handling the personal data of EU citizens to follow guidelines for the way they collect, use and store personal data. With this, it comes as no surprise that businesses have had a direct and significant impact on the enforcement of the regulation. In this article today, we have covered how GDPR has an impact on businesses and the customer engagement process. But, before that let us first understand the GDPR Regulation and the rights granted to individuals to learn their effect on businesses globally.
By Narendra Sahoo, Founder, and Director, VISTA InfoSec
Consumer Rights under the GDPR Regulation
Under the GDPR Regulation, individuals are provided numerous rights on the way their personal data can be processed or used. So here is the list of rights granted to individuals under the GDPR Regulation that may have a direct or indirect impact on business-
Right to Access– Individuals have the right to request access to their personal data and get information on how their data is used by the company. The company must also provide a copy of the personal data free of cost in an electronic format if requested by the individual.
Right to be Forgotten – If the consumer wants to withdraw their consent from a company to use their personal data, then they have the right to have their data deleted. The same has to be communicated to the third party who has access to their data.
Right to Data Portability– Individuals have a right to transfer their data from one service provider to another. More importantly, it must happen in a commonly used and machine-readable format.
Right to be Informed–Individuals must be informed before their personal data is gathered. Consumers have the right to opt-in or opt-out for their data collection. Further, consent for the same must be freely given rather than implied.
Right to Correct Information–Individuals have the right to correct or update their personal data if it is incomplete or incorrect.
Right to Restrict Processing– Individuals have the right to restrict the processing of their personal data. However, in this case, the record can be stored, but not be used.
Right to Object– The individuals have the right to object to the processing of their data for direct marketing. There are no exemptions to this rule, and any processing must stop as soon as the request is received.
Right to be Notified– In case of a data breach that compromises an individual's personal data, the individual has a right to be informed within 72 hours of first having become aware of the breach.
The rights given to individuals under the GDPR Regulation has a significant impact on the way how business work. With rights like the Right to Restrict Processing, Right to Object, Right to be Forgotten, organizations will have to come up with a different business model to communicate, market, and engage with customers for their business. Explaining more on this, we have detailed how the EU GDPR Regulation impacts business.
What is the business impact of GDPR Regulation?
The definition of personal data which is protected by the GDPR Regulation is now much broader and includes IP addresses besides the name, contacts, financial and medical information. So, businesses will have to take separate consent before collecting any information on the website through cookies.
Individual consent which is a major requirement in the GDPR Regulation complicates the process for businesses because they now need to have a lawful reason to collect, process, and store personal data. Businesses will need to get separate permissions for every time the business plans to process the personal data in a way that is different than what was communicated when the consent was actually taken.
With broader Data subject rights including the right to erase, right to transfer to other services upon request, it defiantly impacts businesses that are data-driven by nature.
Businesses will now have to dedicate certain resources towards ensuring that the data processing documents and necessary records of consent, safety procedures, and reports on all processing activities are maintained.
Impact on Business Marketing, Communication & Customer Engagement
Enforcement of GDPR requires six lawful bases to process an individual's personal data. This includes consent, contract, legal obligation, vital interests, public/government task, and legitimate interest. All of this has a significant impact on a business's way of marketing and communication. Let us understand how the GDPR has changed the marketing game for businesses today.
GDPR Effect on Online Marketing Businesses
With the enforcement of GDPR Regulation businesses is now restricted from freely using the personal data of individuals in their marketing strategy. Businesses will now require consent even before collecting or using an individual's personal data. Moreover, as a data controller, organizations will be accountable for data collection, storage, and usage. So, for instance, if you use Google AdSense on your website, you will need the visitor's consent to view personalized ads. This significantly impacts the efficiency and output of the advertising strategy.
GDPR Effect on Customer Engagement
Sending random cold emails to potential customers is now restricted with the enforcement of GDPR. Businesses will now need to verify whether or not they are allowed to contact them. When sending cold emails, businesses should ensure there is a legitimate interest involved. Simply put, businesses have to ensure they are emailing the right individual with a message the receiver will be interested in hearing. On the other hand, if the business has gained verifiable consent via a signup form, they are good to go with the process.
Note – If the email address is not of an individual alone but a company mail, there is a probability of it not falling in the scope of "personal data."
GDPR Effect on using client Database for Marketing
If a business has purchased a potential client database from a third party, they still stand responsible for gaining appropriate consent for gathering or using the data. The conditions for obtaining consent are stricter under GDPR requirements as the individual are given the right to withdraw consent any time they wish to do so. Moreover, it is important to note that consent will not be valid unless separate consents are obtained for different processing activities. This further goes on to say that businesses will have to prove that the individual agreed to a certain action, to receive a newsletter for instance. In order to sign up for any future communication, prospects will have to fill out a form or tick a box to confirm it was their actions in an email confirming the same. Businesses are not allowed to assume or add a disclaimer, and just simply provide an opt-out option. Even in the case where the sales staff of your organization may have collected business cards from potential clients at trade shows will require appropriate consent from those individuals before adding them to the mailing list or processing their information. They are required to prove that consent was given and that the individual has no objection to receiving the communication.
Conclusion
The GDPR Regulation has brought in a lot of changes to the way how businesses work.  Emphasizing more on Data Privacy and Data Protection, businesses will have to change their way of conducting marketing activities or managing such activities. Businesses will have to look for a new, legit and legal way of collecting customer information with their consent, keeping in mind the Data Privacy rules. They will now have to carefully review their business processes, applications, and forms to be compliant with the regulation. Businesses will have to implement double opt-in rules and implement best email marketing practices that are in line with the Privacy regulation of GDPR.
---
About the Author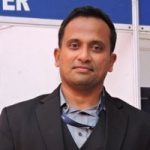 Narendra Sahoo (PCI QSA, PCI QPA, CISSP, CISA, and CRISC) is the Founder and Director of VISTA InfoSec, a global Information Security Consulting firm, based in the U.S., Singapore & India. Mr. Sahoo holds more than 25 years of experience in the IT Industry, with expertise in Information Risk Consulting, Assessment, & Compliance services. VISTA InfoSec specializes in Information Security audit, consulting, and certification services which include GDPR Compliance and Audit, HIPAA, CCPA, NESA, MAS-TRM, PCI DSS Compliance & Audit, PCI PIN, SOC2, PDPA, PDPB to name a few. The company has for years (since 2004) worked with organizations across the globe to address the Regulatory and Information Security challenges in their industry.VISTA InfoSec has been instrumental in helping top multinational companies achieve compliance and secure their IT infrastructure.
Disclaimer
Views expressed in this article are personal. The facts, opinions, and language in the article do not reflect the views of CISO MAG and CISO MAG does not assume any responsibility or liability for the same.