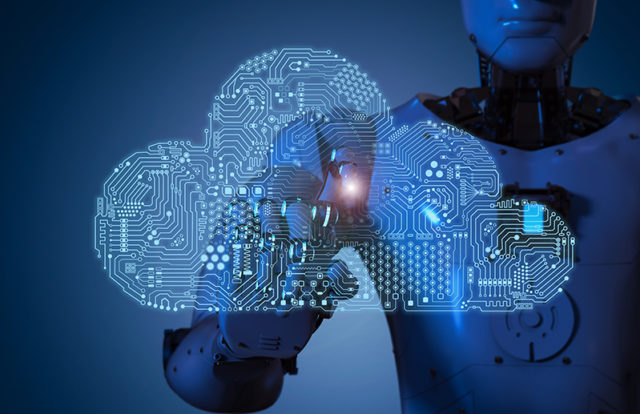 Enterprises are leveraging cloud infrastructure to modernize their processes, connect disparate services, and improve customer satisfaction rates. Up to 90% of the IT work can be automated using a Cloud platform, and with the inclusion of AI and ML, Cloud automation and forensics becomes increasingly efficient, reliable, and cheaper.
By Rakesh Sharma, VP – Cloud and Container Security at Standard Chartered Bank 
Enterprises relied on traditional IT systems before, but the Covid-19 pandemic ushered in an era of intensive digital transformation. Companies can no longer afford to stay behind when it comes to cloud technology adoption. But with an unprecedented move to cloud migration has exposed organizations to increased and new cyber threats. As the complexity of an enterprise grows due to its Cloud infrastructure business owners have to invest in additional hardware, software, power backup tools, and security solutions to ensure optimal business performance and continuity.
Banks, insurance companies, and hospitals rely on cloud computing to provide better services, and increase pace of their digital transformation. A distributed cluster of data centers that minimizes downtime ensures security and compliance and has military grade security infrastructure – this lays the foundation of Cloud computing systems.
How Cloud Computing Is Accelerating Innovation 
Cloud computing is changing the way data-driven management works in industry verticals and revolutionizes several sectors. Companies adopting Cloud are scaling more efficiently, growing in revenue, and experiencing tremendous success while reducing technology risks. Real-time capture of data and its analysis was not possible with traditional models. Still, cloud services can process vast volumes of data in real-time, which defines new opportunities for siloed business initiatives. Investors are seeing promising results with Cloud, and companies are generating up to triple-digit revenues. Snowflake's IPO shares more than doubled from its initial public offering, and the company made an impressive $3.4 billion on the big day, which is a 112% colossal profit.
New Enterprise Cloud Priorities in 2021
COVID-19 shocked the world with significant disruptions, and as businesses prepared shift to cloud vendors, they failed to address how they'd adapt to future disruptions better than other players.
Cloud has enabled companies to be more Agile and play a significant role in shaping future technology trends in 2021 and beyond. The most relevant enterprise cloud priorities from this year onwards, as described by Gartner, are as follows:
Distributed Cloud Services – Big tech players open new data centers every year in different locations, and enterprises will be sourcing multiple cloud services from them. As we progress to the future, we will see increased adoption in numerous public cloud platforms and move to address critical issues faced regarding data latency, privacy, and security.
Hyper automation- Hyper automation connects multiple enterprises, disparate systems, and processes with the intent to automate all workflows. It improves uptimes and makes it easier to run cloud services faster. Business owners adopt Hyper automation to ensure that their systems comply with international standards, perform accurately, and stay error-free. With hyper-automation, edge computing fosters operational excellence, and UI automation is making it effortless for organizations to collate data, speed up transactions, and improve customer service response times.
Anywhere Services – Enterprises will make significant investments in designing anywhere data infrastructures so that they can access data real-time, anytime, and anywhere. Organizations are slated to lower long-term operational costs this way, become efficient, and improve business productivity as a whole.
AI and the Internet of Things (IoT) – Datapost, DevOps, and MLOps will work together to provide data resilience, scalability, and agility for SMEs and large-scale organizations. Tremendous innovation is being witnessed in application of AI over Hybrid cloud environment, where incident analysis and remediation are the top priorities for forensics analysts. IoT is disrupting various industry domains such as healthcare, manufacturing, supply chain, education, etc., and many industry players are building applications for both the IoT and Cloud. The combination of IoT and Cloud provides increased connectivity for businesses, expanded data storage possibilities, increased processing limits, and better cloud security. AI integrations with cloud platforms alleviate privacy concerns and ensure data is protected against several cyber threats.
Advantages of Adopting Cloud for Enterprises
Business surveys showed that the number of respondents adopting enterprise cloud solutions jumped to 92% in 2018. This figure has continued to grow over time meaning the total number of respondents in the population using public or private clouds is now 96%. Cloud technology is a great way to run business operations because of the various benefits it brings. Below is a list of the top benefits offered through the adoption of cloud platforms.
Faster deployments and reduced dependencies on on-site hardware
Seamless software updates, automatic integrations, and quicker service deliveries
Improved data security, reduced costs, and high-performance scalability
Unlimited storage capacity and seamless project collaborations
Excellent disaster recovery, mitigation, and backup planning
Challenges with Cloud Forensics
Cybercrime rates are on the rise, and while the increased adoption of cloud benefits businesses by providing infrastructures that are scalable, agile, and flexible, it also creates new attack surfaces for cybercriminals to take advantage of.
The following is a list of challenges professionals face with cloud forensics.
Vast volumes of data: Data is complex, and businesses are tasked with processing huge volumes when doing forensic analysis. Data can be ingested from multiple sources, and investigators have difficulty identifying, sorting through, and organizing enormous data record values.
Legal Compliance Issues: Legal systems and laws in many countries do not recognize forensic analysis as a legitimate source of cybercrime evidence. There is a lack of stronger data governance or regulations over cybercrime activities in several countries, making it a challenge to acquire justice.
Rise of anti-forensics techniques: Anti-forensics techniques work against forensics investigators and disrupt cyber crime scenes. It helps cyber criminals cover their tracks tracks, tampers evidence, and makes it challenging for professional investigators to uncover traces of the digital crime.
How AI Plays a Major Role in Cloud Forensics
Artificial Intelligence is the field where computer algorithms mimic human cognitive behavior and make intelligent decisions without needing any manual intervention. Machine Learning is a subset of AI and is routinely used in cloud platforms for automating various data management processes. Cloud forensics involves collecting and analyzing evidence needed to detect cybercrimes and make the collected information presentable to the court of law.
AI helps forensics professionals analyze evidence, reconstruct crime scenes, and ensure data integrity by providing no fakes or instances of duplication. Purdue researchers developed a cloud forensics model in 2019, which classified images and videos uploaded to cloud storage services like Google Drive and Dropbox. A StegnoCloud system used deep learning algorithms to report and flag illegal activities and collected evidence for forensics analysis. AI tools integrated with advanced technologies can automate various aspects of cloud forensics analysis and uncover data that is hard to acquire due to sophisticated data hiding techniques employed by cyber criminals. Businesses can now derive insights from their collected data, achieve innovations, and find out where they're going wrong when it comes to securing the cloud, thanks to these advancements. Data needs to be managed and protected continuously; that means AI will play a vital role in ensuring information doesn't stay underutilized and instead realizes its full potential. The top pioneer brands in the cloud forensics industry are FireEye, Paraben, Cisco Systems, Digital Detective, and Oxygen Forensics. With the increased demand for cloud computing, the global cloud forensics market is forecasted to grow at a CAGR of 13% from 2020 to 2027.
The market is further segmented according to user categories and forensics approaches such as mobile forensics, network forensics, and cyber forensics as cloud platforms are used by these tools and solutions. Financial institutions are already using digital forensics analysis techniques to study mobile devices, Smartphones, servers, and other endpoint devices to identify the risk of future data breaches. The Asia-Pacific region is growing fastest in this domain, and North America bought the most significant shares in 2020 throughout the world in cloud forensics industry.
Conclusion
Forbes predicted that there would be an 83% increase in cloud workloads by 2020, and it came to life. Modern enterprises have realized the benefits of cloud computing and are adopting it in a hybrid model by moving some workloads to cloud platforms and keeping the rest to their on-premises environment depending on business needs.
In the next few years, we will see some businesses will be born in cloud and others will migrate most of their infrastructure over cloud platforms to process massive volumes of data, which they couldn't previously.
Cloud-based data mining will evolve due to advances in Artificial Intelligence and Machine Learning, which means customers can expect better insights from their data. As the technology landscape evolves, enterprise cloud computing will enhance security, ensures regulatory compliance, and bring better business outcomes, thus making AI and ML in Cloud Forensics all the more important.
About the Author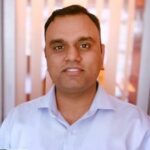 Rakesh Sharma is an experienced and excellent talented personnel in the cyber security & Fintech space by the Government and the Industry Bodies. He is a seasoned cyber security professional with comprehensive domain experience with the topmost security
Disclaimer
Views expressed in this article are personal. The facts, opinions, and language in the article do not reflect the views of CISO MAG and CISO MAG does not assume any responsibility or liability for the same. 
References: