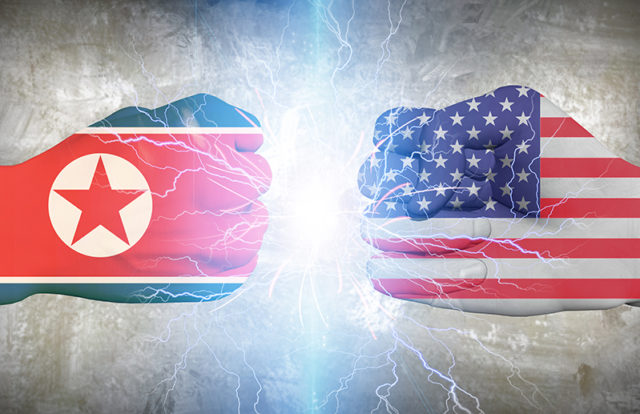 The U.S. Department of Justice announced charges against a North Korean national who was accused of being behind the hack of Sony and the WannaCry ransomware attacks.
According to the official statement, Park Jin Hyok worked with a team of hackers, also known as the Lazarus Group, to conduct multiple destructive cyber-attacks around the world, resulting in damage to massive amounts of computer hardware, loss of data, money, and other resources.
Those malicious activities/attacks include the creation of a malware used in the 2017 WannaCry 2.0 global ransomware attack, theft of $81 million from Bangladesh Bank in 2016, attack on Sony Pictures Entertainment in 2014, and numerous other intrusions on the entertainment, financial services, defense, technology, virtual currency industries, academia, and electric utilities.
"Today's announcement demonstrates the FBI's unceasing commitment to unmasking and stopping the malicious actors and countries behind the worlds cyber-attacks," said FBI Director Christopher Wray.  "We stand with our partners to name the North Korean government as the force behind this destructive global cyber campaign.  This group's actions are particularly egregious as they targeted public and private industries worldwide – stealing millions of dollars, threatening to suppress free speech, and crippling hospital systems.  We'll continue to identify and illuminate those responsible for malicious cyber-attacks and intrusions, no matter who or where they are."
In addition to these, the U.S. Treasury Department has imposed sanctions against Park and Chosun Expo Joint Venture, the company he worked for.
"We will not allow North Korea to undermine global cybersecurity to advance its interests and generate illicit revenues in violation of our sanctions," said Treasury Secretary Steven Mnuchin.  "The United States is committed to holding the regime accountable for its cyber-attacks and other crimes and destabilizing activities."
Earlier, North Korea denied accusations of conducting the WannaCry attack. Even, the United Kingdom on October 27, 2017, claimed that it believes that North Korea was behind the devastating WannaCry cyber-attack. WannaCry malware that led to havoc across the world did grievous temporary damage to the network security of Britain's National Health Service (NHS).