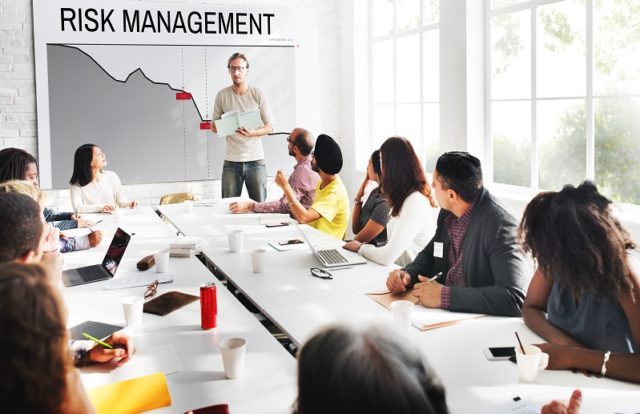 A survey from the Global Association of Risk Professionals (GARP) revealed that risk managers across the world effectively handled the sudden transition to work-from-home amid COVID-19. According to the survey, 87% of risk professionals globally are working remotely compared with only 2% before COVID-19. It is found that 89% and 82% of respondents, respectively, admitted risk and incident reporting to be functioning properly than prior to the pandemic.
However, a few respondents said challenges related to key data and systems (5%), cybersecurity issues (5%), business operations (4%), and firm communications (4%)  worsened  due to remote work. While 60% of respondents admitted that they are working more than before COVID-19, 44% said they witnessed a drop-off in productivity. Also, 46% reported feeling more stressed out by their work than before, and 71% said their work hours have become irregular.
"Despite company-wide adaptations and successes in working from home, risk professionals reported experiencing a noticeable reduction in work-life balance. Respondents said they are working more, but at the same time, feel less productive and engaged," the report stated.
Other key findings from the survey include:
Risk professionals in Asia appear to be experiencing the most challenges — 56% reported lower productivity, compared with only 36% and 42% for North America and Europe — though it may be too soon to tell whether successes or failures can be evaluated geographically.
Risk managers in Asia were noticeably less positive about their work-from-home experience; 30% said cybersecurity issues worsened and 28% said access to systems deteriorated.
Risk professionals at banks were more likely to be working longer (60%), more irregular hours (80%) and be experiencing more work-related stress (51%) than respondents at asset managers and consulting companies.
Companies with 100 or fewer employees faced the largest increase in risk across three key areas: market risk, cybersecurity risk, and credit and counterparty risk.
Nearly all financial institutions, regardless of size, type or location, have experienced elevated levels of risk as a result of the COVID-19 pandemic. On a scale from 1-9, with 1 meaning decreased sharply, and 9 meaning increased sharply, risk managers rated market risk, credit and counterparty risk, and liquidity risk at a striking 7 or higher, with banks reporting the highest overall increases in risk levels since the start of the pandemic.
Chris Donohue, Managing Director of GARP, said, "In addition to showcasing the resilience of firms and professionals, the survey results indicate that risk management has functioned well on a remote basis. However, there are still necessary improvements to be made on the work-life front. Professionals cannot be primed and ready to tackle risks that may arise if productivity, engagement, and stress-levels are suffering."
The findings are based on the responses from 250 certified risk managers to understand the effect of the COVID-19 pandemic on the remote work culture on both companies and risk professionals.