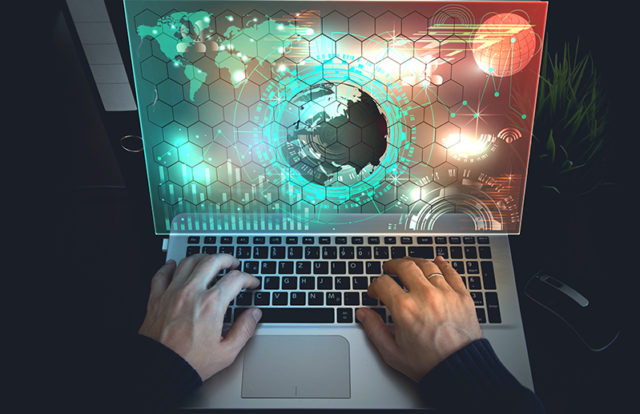 The COVID-19 outbreak forced organizations globally to work remotely, while cybersecurity risks increased exponentially as threat actors prey on fear and disinformation to launch cyberattacks.
According to CrowdStrike's "2020 Work Security Index" survey, around 54% of employees working at home believe their organizations are likely to suffer a cyberattack during the COVID-19 pandemic. The study surveyed 4,048 senior decision-makers globally including 1,780 from four Asia-Pacific markets– 252 from Singapore, 526 in India, 502 from Japan, and 500 in Australia.
The survey found a 100x increase in COVID-19 themed malicious attacks from February to March 2020 alone. Around 30% of SMBs surveyed believe that cyberattacks are more likely to occur during the COVID- 19 situation than before; 30% of them stated they are less likely to use company-provided devices to work from home compared to large companies (68%).  Nearly 73% of senior business decision-makers surveyed admit that they are using personal devices to work from home.
In India, 9 out of 10 security leaders surveyed believe that the devices they use at home are secure from advanced cybersecurity threats. Nearly 61% of Indian business leaders surveyed think their business is more likely to suffer a cyberattack during the current crisis, while 45% of them opposed it. According to the survey, 72% of respondents are using personal devices like laptops and mobile devices, to do their jobs in India, while 93% use a mix of company-issued and personal devices. 62% of organizations in India stated that they provided additional security training for their employees to avoid threats while working from home.
CrowdStrike also recommended certain guidelines to improve remote workers cybersecurity, which include:
Update your current cybersecurity policy to include remote working
Implement a secure access plan for BYOD on corporate networks
Prepare for sensitive data being accessed via unsecured networks
Maintain cybersecurity hygiene and comprehensive visibility into endpoints
Continue cybersecurity training as coronavirus-themed scams escalate
Prepare crisis management and incident response plans to be executable by a remote workforce
Remote Working Threatens Business Operations
A similar study from HiveIO revealed the impact of COVID-19 on corporate data security. It highlighted the effect of the new virtual economy on security professionals and organizations across a wide variety of industry verticals. Nearly 85% of organizations anticipate a larger remote workforce will threaten operations because of new risks. The study stated that several organizations are unable to introduce new security solutions designed to improve the efficiency of work-from-home employees. Around 70% of respondents admitted that they have suffered increased costs due to the ongoing pandemic. Nearly 25% of respondents reported shrinking staff support and another 18% fear additional staff reductions.