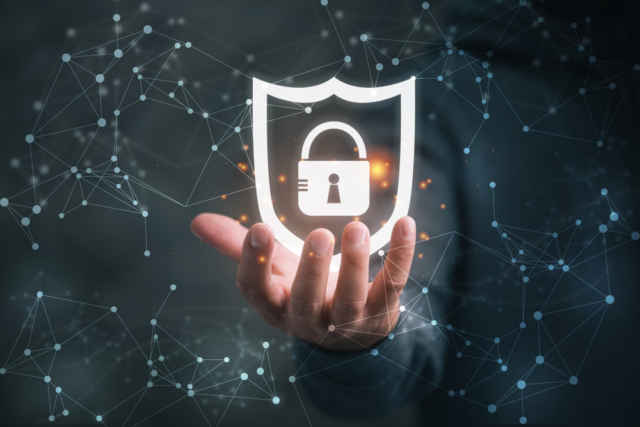 Cybersecurity has become a primary concern for many governments and organizations, after cybercriminals have extended their cyberespionage campaigns worldwide. Several organizations have already increased their cybersecurity budgets to boost their security capabilities to defend against evolving cyberthreats. As per Google data trends, the interest in cybersecurity reached an all-time high on Google Search, showing users and organizations increased focus on security.
Cybersecurity Interest
Based on the analysis presented by Atlas VPN, the rise of interest in cybersecurity occurred in February 2016, with a google trends score of 49. However, the increase dipped to 27 later during the end of 2016. The cybersecurity keyword interest came back up to a score of 49 again in October 2017. Two years later, in October 2019, cybersecurity interest peaked at a score of 76, and cybersecurity is at its highest point — 100 score value.
"Increasing interest in cybersecurity should not be a surprise as more frequent and more significant cyberattacks occur. In addition, people over the years have become more aware of their privacy online and how to protect themselves against cybercriminals by using security tools," Atlas VPN said.
Countries with Most Cybersecurity Interest
Cybersecurity interest among users and organizations continues to grow with the increase in the cyberthreat landscape. As per the data, Singapore stood as the most interested country in cybersecurity with 100 points score in Google Trends. The country has introduced several cybersecurity initiatives to boost the resilience of critical information infrastructure, mobilize businesses and the community to create safe cyberspace, develop a vibrant cybersecurity ecosystem, and forge international partnerships.
Saint Helena stood second with a score of 59, followed by the U.S. with a 48 score and Kenya reached fourth place for interest in cybersecurity with a 42 score.
Multiple cyberattacks on U.S. government administrations and businesses made the country focus more on cybersecurity initiatives, such as investing more in cybersecurity and spreading awareness to mitigate evolving threats. The Biden Administration lately announced collaborations with the tech giants to enhance the cybersecurity posture in the country.
"Cybersecurity and our privacy online have become important topics in the current climate. More and more people understand that anyone could get hacked and losing your personal information can be costly. So, educating yourself about cybersecurity and looking into security products and services can help you become more resilient against cyberthreats," Atlas VPN added.
The Most and Least Cybersecure Country
A similar analysis found Denmark the safest country with users attacked by ransomware trojans (0.02%) and crypto miners (0.11%). It also had zero users attacked by mobile ransomware Trojans and mobile banking trojans. Tajikistan is the least cybersecure country in the world, followed by Bangladesh and China. Tajikistan was the worst-scoring country, with users attacked by banking malware (4.7%), malware attack (41.16%), and crypto miners (5.7%).