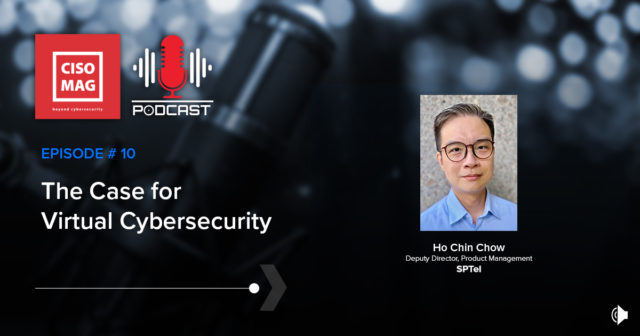 With the rapid pace of digitalization, businesses are increasingly exposed with more attack surface for cyber criminals to compromise their private data and networks.
SPONSORED CONTENT
Traditional methods of deploying on-premise cybersecurity cannot with this changing demand. For improved responsiveness to threats, one must look at virtualized cyber security solutions such as a Virtual (vFirewall) deployed on a Software Defined Network to close the gaps with on demand provisioning and scaling. End users are also turning to Managed Security Service Providers (MSSP) with the expectation of greater speed to deploy and scale cyber security.
In this episode, Ho Chin Chow, Deputy Director, Product Management, SPTel explains how virtualized cyber security such as vFirewalls can help businesses react quickly to the changing threat landscape and control security spending with just in time provisioning.
RSS: https://feeds.soundcloud.com/users/soundcloud:users:899202688/sounds.rss
Spotify: https://open.spotify.com/show/7pBhvwEVAaL4uUJnzD5rWO
Unlike other vFirewall solutions, SPTel's vFirewall can be deployed as-a-Service, swiftly, over SPTel's end-to-end software defined network. It is also a dedicated vFirewall service (unique in the market) which means end users will have improved control over security policies and updates.
Ho Chin Chow is the Deputy Director of Product Management in SPTel and Product Owner of SPTel's product portfolio consisting of Connectivity, Internet, SDWAN, IoT-aaS, Managed Network & Security. He is engaged in thought leadership within SPTel and leads the product track in its digitalization project.
He is an accomplished product management professional with 18 years of telecommunications experience. His product knowledge spans both local and regional spheres.
RELATED STORY
Stay Ahead of Cyberattacks with Virtual Cybersecurity