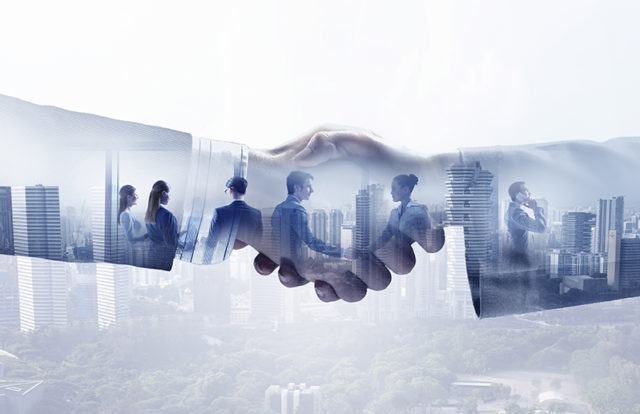 With an aim to build an ecosystem to address cybersecurity concerns, Tata Communications has launched a specialized cybersecurity lab at Shanmugha Arts, Science, Technology & Research Academy (SASTRA) in India.
The digital infrastructure provider stated that the new partnership move aims to co-create a talent pool by partnering with universities globally. The alliance will focus on training, developing, and strengthening the practical application of cybersecurity.
"This lab will act as a catalyst to spark student interest in specializing in cybersecurity. As a result of this launch, we have already begun to see huge interest among our graduate and post-graduate students", said Dr. Vaidhyasubramanian, Dean – Planning & Development at SASTRA. "The new facility will help our students gain hands-on knowledge with access to mentors and guest lectures from senior Tata Communications staff, and real-life case studies on how to mitigate cybersecurity risks with the latest cutting-edge technologies. The investment, active involvement and support from Tata Communications will also help our faculty members get better exposure to the latest updates in cyber security which will go a long way in making their classroom lectures more interactive."
The association stated that they've built a curriculum to provide training on the process and technology elements of cyber threat detection and mitigation. It also added that they've committed to investing in young talent and offering coaching, mentorship, and technology access to university students.
While inaugurating the lab, Madhusudhan Mysore, CEO, Tata Communications Transformation Services, said, "While there is a higher impetus to opt for STEM courses, the challenge is getting the right kind of industry support, exposure, and hands-on practical experience. These university students are the next generation of professionals and business leaders in the making. Private organizations have the means, expertise and the technology to offer to Academia in order to create the right conditions and environment for students to learn and build on their theoretical and practical knowledge. We are very excited to play a role in enabling these young students to develop specialized skills and thrive, as they go on to become confident and accomplished professionals."
Recently, Tata Communications unveiled an advanced cybersecurity response center in Dubai. The new response center will provide round-the-clock cybersecurity services to help customers thwart cyber threats in the Middle East region. Inaugurated by Omar bin Sultan Al Olama, UAE Minister of State for Artificial Intelligence and Indian Ambassador to the UAE Navdeep Suri, the Dubai facility marks Tata Communications' fourth dedicated security center. The rest of the three centers are located in Chennai, Pune, and Singapore.