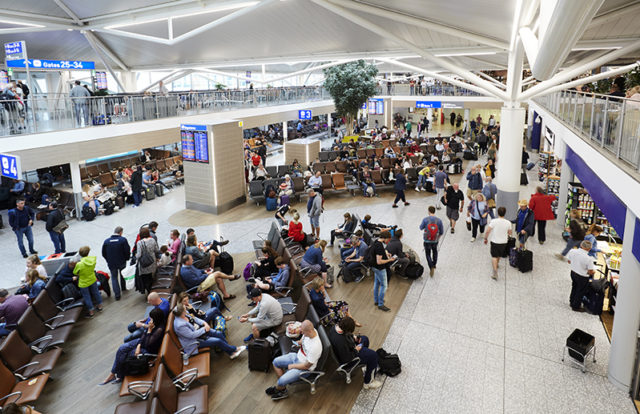 A recent cyber-attack at Bristol Airport caused technical issues which led to the malfunction of flight information screens. The airport authorities notified that the customers were unable to read any arrival or departure information as the flight information screens went blank. The authorities used manual processes to inform passengers about flights information.
"We believe there was an online attempt to target part of our administrative systems and that required us to take a number of applications offline as a precautionary measure, including the one that provides our data for flight information screens," said Bristol Airport spokesman James Gore "The indications are that this was a speculative attempt rather than targeted attack on Bristol Airport."
Mr. Gore stated that they were using whiteboards and flipcharts to provide flight information to the passengers and also asking them to allow extra time to complete check-in and boarding formalities.
"Given the number of safety and security critical systems operating at an airport, we wanted to make sure that the issue with the flight information application that experienced the problem was absolutely resolved before it was put back online," James Gore added.
In a similar cyber-attack incident, cybercriminals hacked British Airways payment system to compromise 380,000 payment-card details of its customers. The airlines in a statement notified its customers that "From 22:58 BST August 21, 2018, until 21:45 BST September 5, 2018, inclusive the personal and financial details of customers making or changing bookings on our website and app were compromised." The airline also assured that it will compensate for all the losses (if any) to its customers. "Every customer affected will be fully reimbursed and we will pay for a credit checking service. We take the protection of our customers' data seriously and are very sorry for the concern that this criminal activity has caused."