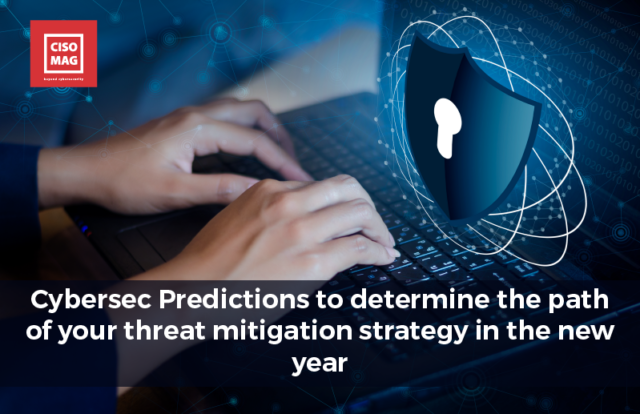 Pandemic-induced disruptions have resulted in digital becoming synonymous with business transformation. This digital pervasiveness has also brought risks and vulnerabilities, amplifying the need for cybersecurity solutions to go beyond traditional security perimeters. Progressive enterprises must take a unified approach to security.
By Chandan Pani, Chief Information Security Officer, Mindtree
Here are some security trends that will play out in the months ahead.
Security will take a unified approach. Given the ever-evolving nature of businesses and threat actors and their tactics, progressive enterprises will take a unified approach to their security solution stacks. This will call for an architecture where every component of the stack speaks with each other, sieving signals from noise regardless of their origin — cloud or data center, IT or IIoT, endpoints or mobile devices. Security silos resulting from isolated legacy solutions can readily become a formidable risk within themselves.
Demand for cybersecurity skills will spike. The demand for cybersecurity professionals adept at technology and risk management continues to grow as more enterprises embrace technology like never before. However, the scarcity of these professionals presents a significant challenge in the war against cyber threats. While advanced qualifications and security certifications will continue to be critical, organizations will need to look deeper to ensure that the cybersecurity talent of tomorrow comes with real skills and motivations required to identify, prevent and manage cyber risks across complex networks.
Hypergrowth in the cloud will make security a shared responsibility. The rapid transition to the cloud has brought with it new security challenges. As cloud computing services are available online, anyone with the right credentials can access them. At the broader level, cloud environments experience nearly the same critical threats as traditional data center environments. There is, however, a key difference:  The responsibility to mitigate risks resulting from vulnerabilities in cloud environments lies not just with the cloud service provider but also with the cloud consumer. Therefore, a shared responsibility model for security will become even more crucial with a clearer division and tighter oversight of responsibilities and accountabilities between cloud service providers and consumers.
The technical, financial, commercial, compliance, and legal ramifications of security are growing in complexity. Consequently, the way forward will be to build comprehensive and unified security frameworks that provide end-to-end visibility into the threat landscape and prevent things from falling through the cracks.
---
About the Author

Chandan Pani is the Chief Information Security Officer for Mindtree, where he is leading Mindtree's global and diverse information security and cyber risk strategy. He has managed several projects on penetration testing, threat modeling, vulnerability management, security risk assessments in pre & post-production environments and Information Risk management for large IT/ITES projects. Along with Certifications like CISSP, CISA and CRISC, he has over 18 years of IT and Information security leadership experience across business domains. Following cyber security industry is his passion and that keeps him busy in current pandemic. Otherwise, he loves going on long jogs for unwinding.