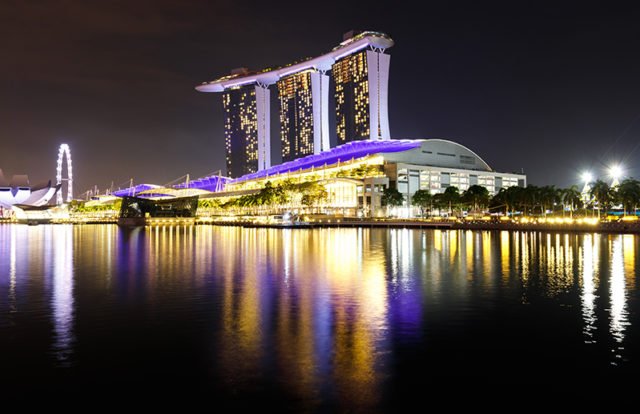 When it comes to leading the world in launching cyber attacks, the island-nation Singapore has been ranked number one, as per a report published by an Israel-based multinational cybersecurity firm Check Point Software Technologies Ltd. In the list of "Attacking Countries," Singapore features at the top outstripping superpower nations such as the U.S., the UK, Russia, Cyprus, Italy, France, China, Germany, and the Netherlands, the firm's Threat map revealed.
Check Point tracks over 10 million global cyber attacks daily through its Threat map. It gathers the threat intelligence and distributes the same to customers for instant threat protection.
Eying Wee, Asia-Pacific spokesperson from Check Point, told The New Paper that even though the attacks are launched from computer systems in Singapore, the perpetrators behind these attacks hijack the vulnerable systems remotely. She explained that the high volume of Asia-based business traffic and massive computing power of the country makes it favorable for the hackers.
However, in the past, Singapore also witnessed cyber attacks on its government agencies, universities, and companies, before rising to pole position in the list of attacking countries.
Simultaneously, the list of top ten "Target Countries" was also released that features Colombia on top followed by India, Saudi Arabia, Ecuador, and Taiwan.
Earlier this year, a survey by United Nations International Telecommunication Union (ITU) revealed that Singapore has the best cybersecurity approach in the world. Singapore was named ahead of U.S., Malaysia, Oman, Estonia, Mauritius, Australia, Georgia, France, and Canada.
Singapore recently allocated S$1.5 million ($1.1 million) to train incident responders and operators to tackle cyber threats. The move was a part of ASEAN Cyber Capacity Building Program (ACCP) that endeavors to develop technical, policy, and strategy-building capabilities within ASEAN member states.