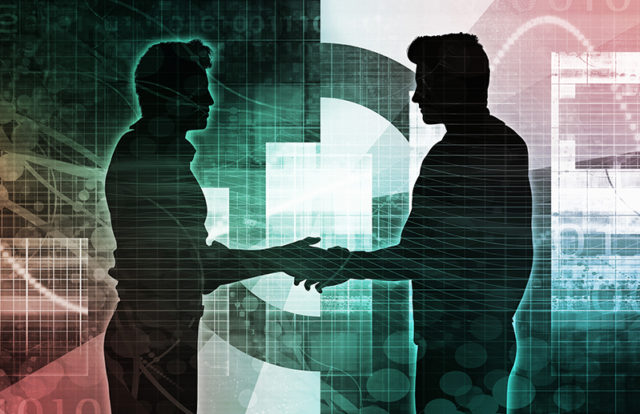 Military contracting giant Raytheon and cybersecurity startup IronNet Cybersecurity Inc. have partnered to develop cyber solutions for defense of operational and information technology (OT/IT) systems. The new alliance integrates Raytheon's managed security services with IronNet's advanced analysis and threat sharing tools to build new solutions for enterprise protection.
Raytheon stated that the combined solutions are intended to be a part of defense offering for critical infrastructure and national security networks. The partnership strengthens OT/IT platforms to increase resiliency for systems that orchestrate sensing, control, networking, and analytics to interact with the physical world, and enable secure performance.
John DeSimone, Vice President of cybersecurity at Raytheon Intelligence, Information and Services, said, "Protecting critical infrastructure is no longer a private sector concern, but a national security imperative. We know malicious actors seek to disrupt global economies through attacks on technology systems that keep our lights on, food supplies safe and militaries prepared. This partnership offers the integration of advanced cyber products and operations experience to the global market."
GEN (Ret.) Keith Alexander, CEO and Founder of IronNet Cybersecurity, said, "Considering the role Raytheon plays in securing government agencies, global businesses, and even nations, we are excited to work together as we shift the cybersecurity defense paradigm from one that sees organizations defending alone to one that operates as a part of a collective. We can all benefit from working together to increase the visibility we have into incoming threats, sharing that information, and defending more quickly."
Earlier, Raytheon received US$406 million Indefinite Delivery/Indefinite Quantity contract award from the U.S. Army for ARC-231A radio systems. The ARC-231A is software-defined and can accommodate rapid upgrades without requiring the radio to be removed from its platform. The radios will be installed on a variety of army platforms, including the UH-60 Black Hawk, UH-72 Lakota utility helicopter, and the AH-64 Apache attack helicopter.