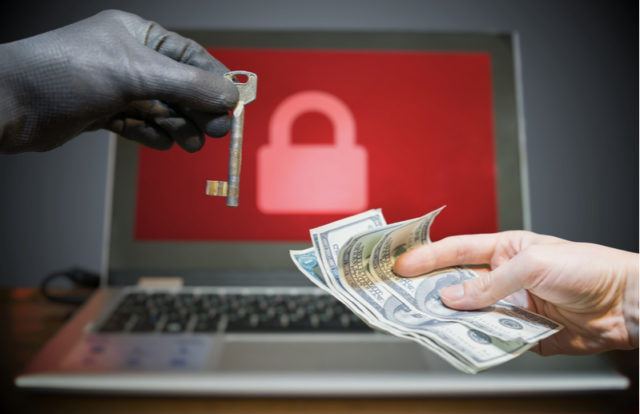 Cybercriminals always aim high when targeting organizations and demanding ransom. The pandemic has given opportunistic hackers time to come up with innovative phishing attacks and extortion schemes. And ransomware, in particular, has continued to reach unprecedented heights since the beginning of 2021. According to the 2021 Cyber Threat Report from SonicWall, ransomware attacks have increased rapidly, surpassing the number of attacks in 2020 and the first half of 2021.
The report revealed that over 304.7 million ransomware attacks were reported globally in H1 2021, exceeding 304.6 million attacks in 2020, which is a  151% increase. High-profile extortion attacks on Colonial Pipeline, JBS Foods, health care, energy sectors, and the recent Kaseya attack have severely disrupted operations of organizations across the globe.
Commenting on the rising ransomware trend, Bill Conner, SonicWall's President and CEO, stated that threat actors are taking advantage of the security gaps in the network systems and the remote work environment. "In the past 15 months, the world has endured an unprecedented degree of change. As the disruption of a global pandemic impacted everything from the highest levels of the federal government down to the way kindergartners learned to read, cybercriminals seized upon the changing environment to institute the new business normal they wanted," Conner said.
Key excerpts from the report:
The top five countries impacted by ransomware attacks include the U.S., the U.K., Germany, South Africa, and Brazil. Within the U.S., the five hardest-hit states were Florida (111.1 million), New York (26.4 million), Idaho (20.5 million), Louisiana (8.8 million), and Rhode Island (8.8 million).
Ransomware attackers surged across primary business sectors, including education (615%), health care (594%), government entities (917%), and retail organizations (264%).
The highest number of ransomware attacks (78.4 million) were reported in June 2021.
The top three ransomware families include Ryuk, Cerber, and SamSam, accounting for 64% of all reported ransomware attacks in 2021.
While malware attacks fell in 2021 (-22%) after reporting 2.5 billion attacks in 2020, the cryptojacking malware continued to rise (23%) in 2021 with 51.1 million attacks.
In total, 2.5 trillion intrusions attempts (9% rise), 2.1 million encrypted threats (26% rise), and 32.2 million IoT attacks (59% rise) were reported in 2021 so far.
"In a year driven by anxiety and uncertainty, cybercriminals have continued to accelerate attacks against innocent people and vulnerable institutions. This latest data shows that sophisticated threat actors are tirelessly adapting their tactics and embracing ransomware to reap financial gain and sow discord," Conner added.
Why are ransomware attacks increasing?
Various reasons lead to the surge in ransomware attacks; however, victims' willingness to pay up for their compromised data has been the primary reason. According to a recent survey from IDC, nearly 44% of the organizations admitted that they are willing to pay ransom to restore their files and operations in the event of a ransomware attack. The survey also revealed that Australia (60%) and Singapore (49%) are the top-most ransom paying countries.