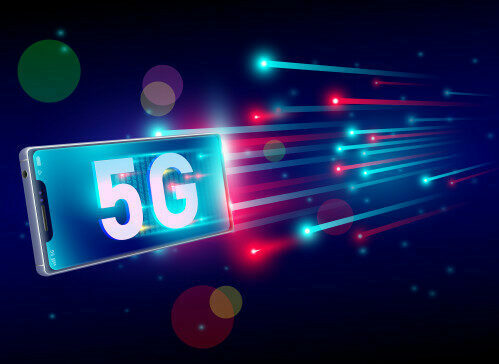 Post Huawei's ban from deploying 5G communications equipment in countries like the U.S., Australia, Taiwan, the U.K., and others, Nokia has now claimed the throne to become the main 5G solutions provider in NCCoE's 5G Cybersecurity Project.
Someone's Loss is Someone's Gain
In July 2019, several researchers found evidence of Huawei's involvement with Chinese state-sponsored attackers. The incident proved to be the last straw in its worldwide ban. Owing to the ban, Huawei had to forfeit its deals, which included providing 5G communications equipment to a majority of developed countries. The claim of malpractices on Huawei's end further strained the relationship between the U.S. and China, which eventually culminated in the form of a trade war.
Related News:
However, the incidents did not do any good to either of the parties. Scrapping the deal resulted in monetary losses to Huawei and China, as some of its equipment was already shipped to the U.S. and for the U.S., the end deal meant a huge delay in shifting from the 4G to 5G technology. But the entire fiasco was an eye-opener for the U.S. Federal agencies. They took the cybersecurity concerns of the 5G technology very seriously and have now announced a host of collaborators for their 5G Cybersecurity Project including Nokia.
The 5G Cybersecurity Project
In November 2020, the National Cybersecurity Center of Excellence (NCCoE), a sub-department of the NIST, invited technology providers and industry experts AMI, AT&T, CableLabs, Cisco, Dell Inc., Intel, Keysight, MiTAC, Nokia, Palo Alto Networks, and T-Mobile to collaborate on the 5G Cybersecurity Project. These companies will help NCCoE's 5G team to identify 5G use case scenarios and show how 5G architecture can provide security capabilities to mitigate identified risks and meet the compliance requirements.
Related News:
The scope of the project is to leverage the 5G standardized security features which are defined in 3GPP standards to provide enhanced cybersecurity capabilities built into network equipment and end-user devices. The 5G Cybersecurity Project is currently in build phase and is based out on the following building blocks:
5G security
Adversarial machine learning
Applied cryptography
Data security
Derived PIV credentials
Internet of things (IoT)
Mobile device security
Patching the enterprise
Supply chain assurance
Trusted cloud
Zero trust architecture (ZTA)
The Baton is Passed to Nokia
Strengthening their trust in their collaborators, the NCCoE has announced that Nokia is their main 5G solutions provider and collaborator. Nokia will partner with NCCoE's 5G experts and other vendors to ensure a safe and secure transition from 4G to 5G networks.
Raghav Sahgal, President, Cloud and Network Services at Nokia said, "Previous cellular technology generations have been industry-led whereas 5G development must evolve in collaboration with governments to ensure availability and access of secure trusted networks. The 5G Cybersecurity Project fills this role with a cross-section of government and industry collaborators on board. At Nokia, we embed security into every solution that we ship, and we are committed to enabling the secure shift to the cloud by working with government agencies and the industry to advance cybersecurity for 5G use cases that leverage both open and commercial components."
For improved 5G security, Nokia is also reportedly deploying their 5G RAN software and core solution along with IP-Backhaul for the project.