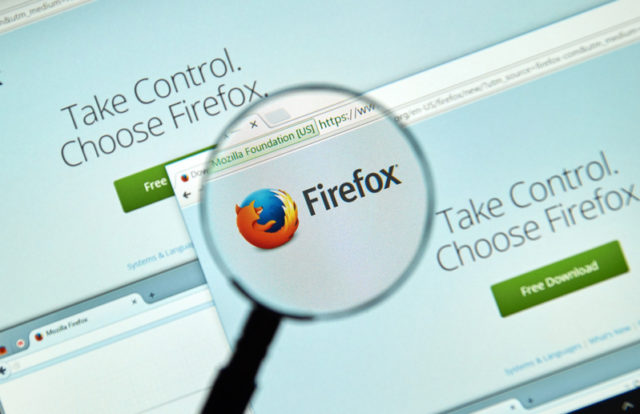 New Year's New Law – California Consumer Privacy Act (CCPA) came into effect from January 1, 2020. Mozilla was one of the first company to acknowledge and back such a law as it has always maintained that consumer data privacy has been the company's top priority. Supporting its previous claims, Mozilla has adopted the much awaited CCPA in the Firefox 72 stable version which is slated for January 7, 2020 release. The CCPA version of Firefox will not be limited to users in U.S. alone but will be available to all Firefox users worldwide.
Like GDPR, CCPA also gives personal information protection rights to all its consumers. It gives individuals the power to know what personal information has been collected by the service provider and how is it being utilized (whether it is being used for analytical study purposes or being sold to a third party for monetary benefits). CCPA defines a business as a for-profit entity that collects consumer personal data. It is applicable to businesses that:
Earn US$25,000,000 or more a year in revenue.
Annually buy, receive, sell or share personal information of 50,000 or more consumers, households or devices for commercial purposes.
Derive 50 percent or more of its annual revenue from selling consumer personal information.
With its implementation, the users can now request Mozilla to delete Firefox telemetry data stored on its servers. Mozilla doesn't collect users web history and thus, this data doesn't include that. However, it does include data such as how many tabs were open and the length of the browser session, etc. "We've decided to go the extra mile and expand user deletion rights to include deleting this telemetry data stored in our systems," said Alan Davidson, VP of global policy, trust and security at Mozilla.
"For Firefox, privacy is not optional. We don't think people should have to choose between the technology they love and their privacy. We think you should have both. That's why we are taking these steps to bring additional protection to all our users under CCPA. And why we will continue to press in 2020 – through the products we build and the policies we advocate – for an Internet that gives people the privacy and security they deserve."
On similar lines, Microsoft had earlier rolled out the red carpet for CCPA to all its users across the U.S. "Microsoft honors CCPA compliance and is committed towards handing data privacy rights in their (peoples) own hands," said Julie Brill, Corporate Vice President for Global Privacy and Regulatory Affairs and Chief Privacy Officer at Microsoft in a statement. "In 2018, we were the first company to voluntarily extend the core data privacy rights included in the European Union's General Data Protection Regulation (GDPR) to customers around the world, not just to those in the EU who are covered by the regulation. Similarly, we will extend CCPA's core rights for people to control their data to all our customers in the U.S."