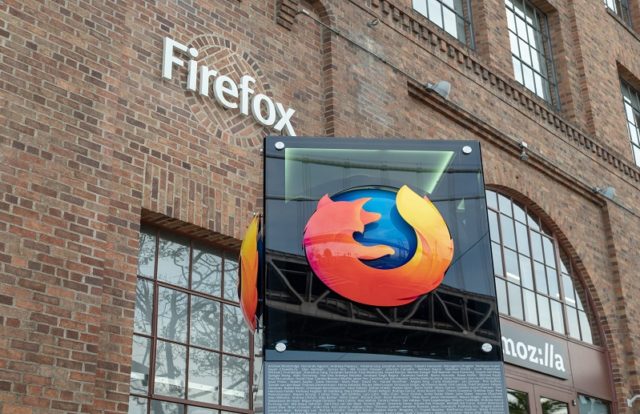 Mozilla is all set to launch its Firefox 72 nightly (beta) version in the first week of December followed by Firefox 72 stable release on January 7, 2020. In a bid to improve its Enhanced Tracking Protection feature and provide more control to its users, Firefox is now planning to, by default block the Fingerprinters in this version.
What is Fingerprinters?
Human fingerprints are unique and the same implies to fingerprints in the virtual world. A digital fingerprint is a unique set of information that can be used to detect software, network protocols, operating systems or hardware devices of a certain user.
Fingerprinting is an art of using this information to correlate with data sets and identify high probability—network services, operating system number and versions, software applications, databases, configurations and more. Unlike cookies, Fingerprinters collect data without user consent. A penetration tester with apt amount of fingerprinting data can define an exploit strategy against the target. Fingerprinting can also be misused for data mining, as seen in the case of Cambridge Analytica. Thus, this leads to the question, "Can we protect our user's digital privacy?" Firefox says, "Yes. We can, through Enhanced Tracking Protection."
Firefox's Enhanced Tracking Protection
Enhanced Tracking Protection in a literal sense acts as a shield for the users. It helps in protecting them from ad and analytics, cryptomining and fingerprinting trackers. Earlier, with the release of Firefox 70, a provision was made for users to block the Fingerprinters manually under Custom Content Blocking section on its Privacy & Security tab. Once enabled, Firefox blocks any scripts that have been identified by Disconnect to participate in cryptomining or fingerprinting.
Firefox's "Strict" and "Custom" presets already included protection against Fingerprinters ever since. But now it plans to make Fingerprinters blocking a default feature in "Standard" preset as well. When Enhanced Tracking Protection is active, a shield icon appears in the address bar. Its color indicates whether a site has active trackers such as:
Blue shield: the site has trackers that are being blocked.
Black shield: protection is on but there are no trackers present on the site.
Cross-out shield: protection is off for a specific site.
No shield: protection is off across all sites.
Although enabling Fingerprinters restricts user data mining, it could also cause issues like erroneous page display, trouble interacting with the website utilizing them, and so on.
In a recent news, Mozilla announced that it has doubled the rewards for its bug bounty program. It said: "To celebrate the 15 years of the 1.0 release of Firefox, we are making significant enhancements to the web bug bounty program. We are doubling all web payouts for critical, core and other Mozilla sites as per the Web and Services Bug Bounty Program page"