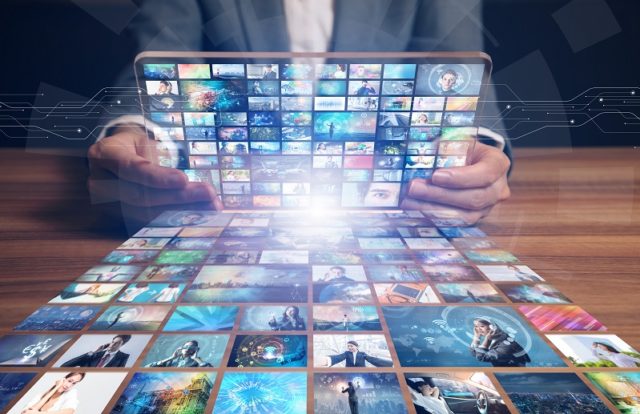 With stay-at-home orders across the globe due to the ongoing pandemic, there has been a surge in online video consumption. Security solutions provider McAfee warned that consumers are exposed to potential risks when browsing online for popular entertainment content, especially the content available for free.
McAfee found the top ten web risk list on both television and films from more than 100 popular entertainment titles available on various streaming platforms in the U.S. According to McAfee's analysis, web series Brooklyn Nine-Nine and Warrior film are identified as the top titles targeted by cybercriminals. Most of the consumers look for free and accessible content for the original TV series. It is found that threat actors follow consumer trends and behaviors to create their scam strategies. Children's movies account for almost half of the top film titles.
"With cybercriminals regularly tracking changes in social trends like school closures, parents need to be extra vigilant when it comes to searching online for content for their children to watch," McAfee said.
Top 10 Web Risk TV List:
Brooklyn Nine-Nine
Elite
Harlots
Letterkenny
Poldark
Lost
You
Gentefied
PEN15
Skins
Top 10 Web Risk Movies List
Warrior
Zombieland
The Incredibles
Step Brothers
Bad Boys
Aladdin (2019)
The Lion King (1994)
Swingers
Frozen 2
The Invitation
Baker Nanduru, VP of Consumer Endpoint Segment at McAfee, said, "With consumers increasingly going online to stay entertained during lockdowns it has created the perfect storm for web crime. History has proven that cybercriminals follow consumer trends and behaviors to educate their scam strategies. It's important that consumers stay alert while online and avoid malicious websites that may install malware or steal personal information and passwords."
Mitigation Measures
McAfee offers certain protective measures to stay safe online, these include:
The safest thing to do is to subscribe to a streaming site that offers the content or download the movie from sources like iTunes or Amazon, instead of downloading a free version from a website that could contain malware.
Many illegal streaming sites are riddled with malware disguised as pirated video files. Do your device a favor and stream the show from a reputable source.
Use parental control software. Kids are tech savvy and may search for movies by themselves. Ensure that limits are set on your child's device and use software that can help minimize exposure to potentially malicious or inappropriate websites.
McAfee analysis is based on the web results for searches of the entertainment titles with search terms – free download, free login, free, torrent, and pirated download.