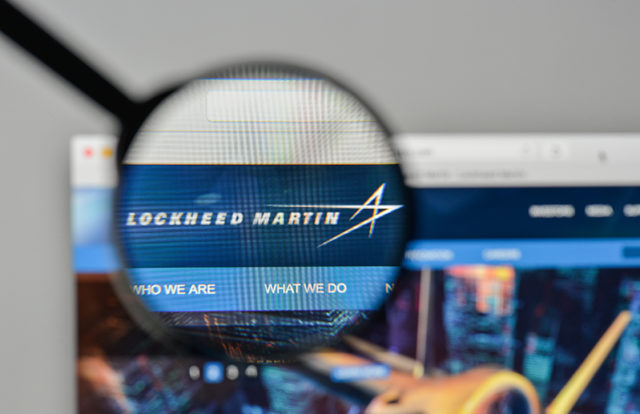 Lockheed Martin, a security and aerospace company, recently announced that it has extended its partnership with cybersecurity firm Guardtime Federal to integrate enhanced cyber-related capabilities into its aircraft products and systems. The new contract will focus on strengthening the cybersecurity for information supply chain around operational aircraft network systems.
The two companies have been working together since 2015 and are now looking to get involved into more operationally oriented pilots to address data manipulation threats in the cyber physical systems. "Our collaboration with Guardtime Federal continues to yield fresh new approaches to solve the lingering challenges that more traditional technical solutions have not solved," said Lockheed Martin Aeronautics Engineering and Technology Vice President Ron Bessire.
David Hamilton, president of Guardtime Federal, said, "At Guardtime Federal we continue to appreciate the support Lockheed Martin has provided to allow us to focus on Cyber Integrity. Our goal is to provide every Soldier, Sailor, Airman, and Marine the confidence that they can rely on the information they see and the equipment they operate without fear that it has been manipulated by an outside force. There is no overnight solution, but this is the objective of our work with Lockheed who shares our 'Cyber Integrity First' core value."
Lockheed Martin is one of nine companies that worked with Britain in 2017 to strengthen their country's cybersecurity structure. This Defense Cyber Protection Partnership looks to implement controls and share threat intelligence to increase the security of the defense supply chain.