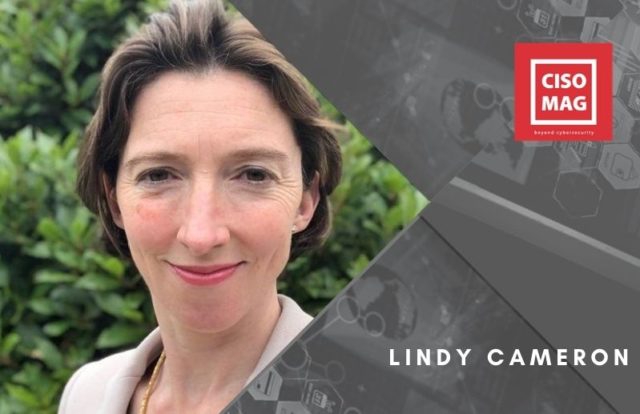 The World is taking note and lauding the efforts of female leaders at the helm in countries like New Zealand, Denmark, Finland, Germany, Iceland, and Taiwan in their fight against the ongoing pandemic. Reports suggest that women are managing the crisis better than their male counterparts because certain traits like resilience, pragmatism, benevolence, trust in intellectual suggestions, informed decision making, mutual aid, humility, and humbleness come naturally to them. Thus, when the National Cyber Security Centre (NCSC) announced the change of guard at the CEO's office and decided to pass the baton to Lindy Cameron, a hardened cybersecurity veteran with 20+ years of experience, the world was not shocked, instead, it welcomed the notion with open arms.
Meet Lindy Cameron
Cameron graduated from the Ministry of Defence's Royal College of Defence Studies in 2011.
Earlier, she also completed a BA in Modern History from Oxford (1991-94) and acquired a Master's in Law and Diplomacy from the Fletcher School at Tufts University in the U.S. (1996-98).
She started her career in the private sector with McKinsey.
Later, she worked as the Head of the Department of International Development's (DFID's) country offices in Iraq (2004-05) and Afghanistan (2006-07).
She joined the Cabinet Office in 2008 as Deputy Director, Africa, Trade, Development & International Institutions.
She is currently serving as the Director-General at the Northern Ireland office.
With such an impressive resume to back her nomination, it looked like a no brainer for not getting the job. Cameron, who is currently the second chair in the Northern Ireland office, shall join the NCSC – a public-facing division of GCHQ and primary technical authority on cybersecurity – in London on August 31, 2020. She will however get a complete handover and walkthrough for the next two months about her daily curriculum from her predecessor Ciaran Martin, the current CEO and founding member of the NCSC, since its establishment in October 2016. Only after the handover period is completed in October, will Cameron take complete control over the CEO's office.
Ciaran Martin's Retirement Plan
Ciaran Martin was originally appointed as the GCHQ board member for cybersecurity in December 2013. He played a vital role in setting up the NCSC in 2016, and thus was awarded the CEO's office for his immaculate knowledge in this domain. After four years in office, he is now all set to step down on August 31, 2020, and slip into the robe a professor. Oxford University has formally announced that "Ciaran Martin will be taking up an appointment as a Professor of Practice in Public Management, based at the Blavatnik School of Government. His new appointment at the University of Oxford – which has been made in full accordance with the Business Appointment Rules for Civil Servants – will commence on September 1, 2020."