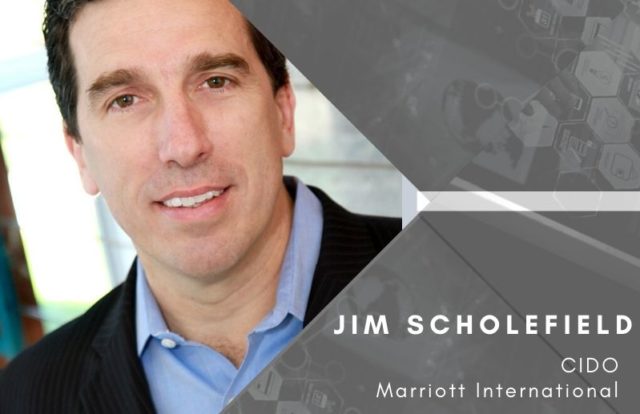 Marriott International announced the appointment of Jim Scholefield as Chief Information and Digital Officer (CIDO). The appointment came into effect on February 24, 2020. In this new role, Scholefield will be responsible for leading all aspects of the company's information technology and digital strategies.
"Jim will play a pivotal role in driving our technology modernization efforts as we embark on a new chapter in the company's technology journey to support our future growth, both within our core lodging business and new ventures," said Stephanie Linnartz, Group President, Consumer Operations, Technology & Emerging Businesses.
The appointment of Scholefield comes after the retirement of Bruce Hoffmeister, former Chief Information Officer at Marriott, who stepped down from his position after working for 30 years with Marriott.
Cybersecurity Pressure at Marriott
Scholefield will have a huge pressure toward guiding the cybersecurity policies of Marriott. Marriott was at the epicenter of a massive breach affecting up to 500 million guests. Hackers extracted people's personal data as well as loyalty program, payment, reservation information as well as encrypted credit stole card data of 100 million customers. The first breach originated in 2014 at Starwood, which was acquired by Marriott International in 2016. It was uncovered after four years in September 2018, when a security tool alerted about an unauthorized data access. Consequently, the company faced a class-action suit, and its shares also fell around 5.6%.
In July 2019, the UK's Information Commissioner's Office (ICO) imposed a £99,200,396 (US$123,705,870) fine on Marriott International, for the data breach. The ICO stated that Marriott failed to protect its customers' information, violating the EU's General Data Protection Regulation (GDPR) regulations.