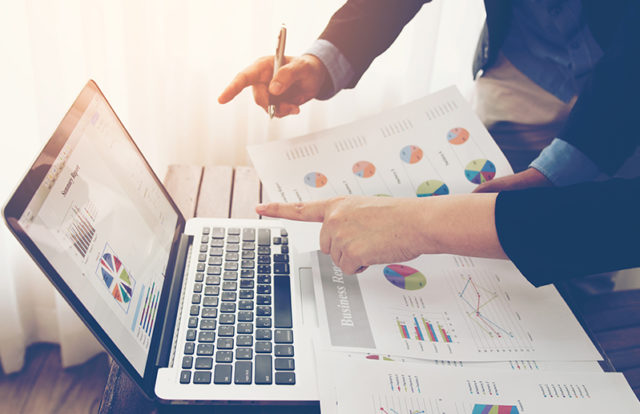 A recent survey from Fortune Business Insights revealed that global cybersecurity market value is projected to reach US$281.74 billion by 2027, exhibiting a CAGR of 12.6% during the forecast period from 2020 to 2027. According to the report, the requirement for advanced cybersecurity solutions is growing exponentially with the growth in the number of cyberthreats. The survey also highlighted that cybersecurity market growth is driven by the rising adoption of e-commerce online platforms and the emergence of disruptive technologies like Artificial Intelligence, Internet of Things, Blockchain, and others.
It's said that the traditional cybersecurity solutions are not enough accomplished for securing the organizations from advance threats of cloud, network, endpoint security, among others. In addition, huge algorithms are required for cybersecurity solution providers to develop technically advanced solutions. Further, the high cost associated with cybersecurity solutions and services limits the adoption among small and medium enterprises.
The report also highlighted that the adoption of cybersecurity solutions is expected to grow with increasing investments from countries such as India, Italy, Spain, Canada, Oman, South Korea, Qatar, and others. Also, rising demand for enterprise security solutions from industries including banking, financial services and insurance (BFSI), manufacturing, along with aerospace & defense and healthcare sectors is anticipated to boost the market size in the forthcoming years.
"One of the key trends that enable the overall growth of cybersecurity market is the rising adoption of cloud computing. Cybersecurity solutions are based on complex mathematical prediction models, handling large amounts of data. This data monitoring can only be fulfilled by cloud technology in a secure and reliable environment at low cost. Key players such as IBM Corporation, Cisco System and others, are focusing on integrating cloud computing with cybersecurity solutions. These cloud computing services are backed up by Analytics as a Service (AaaS) offerings, allowing users to detect and mitigate uncertain threats quickly," he added.