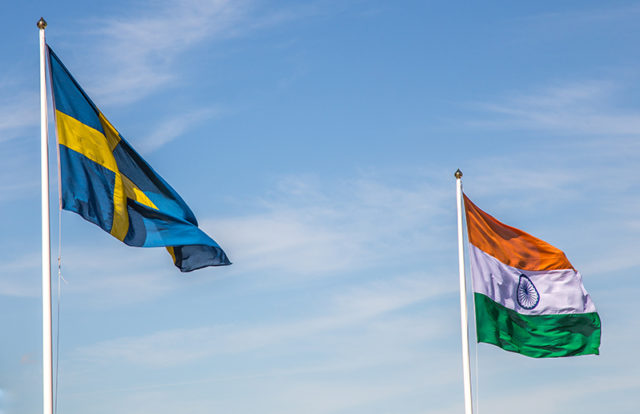 India and Sweden are working toward setting up "a common task force on cybersecurity," where both the countries will join hands to find innovative solutions to combat threats looming the cyberspace. The announcement was made after leaders of both countries, Indian Prime Minister Narendra Modi and Swedish PM Stefan Lofven held bilateral talks at the Swedish capital Stockholm.
Addressing a press interaction Modi said, "One of the main pillars of our bilateral relations is defence and security cooperation. Sweden has been a partner of India in the defence sector for a long time. I am confident that in this sector, especially in the defence production sector, there will be new opportunities for cooperation in future. In security cooperation, especially in cyber security cooperation, we have decided to strengthen our cooperation."
The leaders also agreed on strengthening their defense and security ties as well as finalizing bilateral agreement on exchange and mutual protection of classified information for cooperation in defense. The decided on the Joint Action Plan, under which India and Sweden, through relevant ministries, agencies and actors will aim to "Enhance Indo-Swedish dialogue on defence cooperation. Proceed with India-Sweden defence seminars in India and Sweden in 2018-19 and explore, together with the ISBLRT, opportunities for investment in Defence Production Corridors in India," as well as "Encourage industry partners to develop supply chains for small and medium sized enterprises (SME) with major Defence & Aerospace Original Equipment Manufacturers (OEMs)," stated a joint notification.
The statement also stated that both the nations would work on a stronger international partnership to counter terrorism. "They emphasised that the global counter-terrorism legal framework should be regularly updated to address the changing threat of terrorism with strength, and underscored that any measures taken to counter terrorism comply with international law. In this regard both countries called for an early finalisation of the draft Comprehensive Convention on International Terrorism," it said.