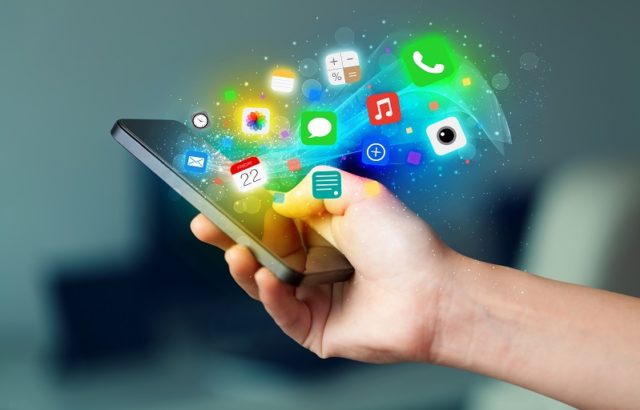 Despite multiple security scans, malicious applications make their way into your mobile devices. Most of these unsecured or malicious apps come with several security risks, and cybercriminals often rely on them to compromise and pilfer sensitive information from millions of users. In addition, organizational applications are prone to greater cybersecurity risks as they can provide access to the entire corporate systems and employees' personal information.
By Rudra Srinivas, Feature Writer, CISO MAG
According to research, there is a nearly 51% surge in the use of spyware and stalkerware globally since the lockdown was announced. Even the FBI issued a warning about threat actors targeting users with fake banking apps to compromise bank accounts. Mobile banking apps witnessed a 50% increase in usage since the beginning of 2020.
Cyberthreats Due to Insecure Mobile Apps
Poor application security can heighten mobile security risks. It is imperative for users and organizations to boost their mobile application security to defend against evolving cyberthreats.
Mobile app security issues can lead to a variety of cyberthreats like:
Theft of sensitive data like login credentials and financial details
Access to corporate data and networks
Lead to SIM jacking/hijacking attacks 
Negative impact on an organization's reputation
Impact on millions of users
Need for Mobile App Security
Robust mobile security measures can protect your applications from criminal intrusions and digital frauds. Mobile app security concerns continue to be a cyberthreat. Recently, Google removed 21 malicious Android apps from its Play Store after discovering intrusive adware and Trojans in them. It was found that the fraudulent apps were disguised as gaming apps and contained "HiddenAds Trojan."  According to a report, 70% of mobile and desktop apps contain open-source security flaws. It was revealed that most of the applications have at least one security flaw, which stems from the use of an open-source library.
4 Factors Affecting Mobile App Security
1. Public Wi-Fi
A secure internet connection is essential when it comes to protecting your mobile applications from cyber risks. Threat actors often target users in a public Wi-Fi network by exploiting flaws in WPA2 encryption. Avoid public internet networks while using critical apps, especially sensitive data involved apps like banking or other financial related apps. Even when accessing your home network, use a Virtual Private Network (VPN) for additional security.
2. Malicious Apps
As mentioned earlier, most of the applications with in-built malicious code escape even robust security checks. The only way to prevent such fraudulent apps from spreading across your mobile phones is by installing apps only from official app stores after thorough research. For more information, read How to Spot Malicious or Fake Apps
3. Outdated OS
Security flaws in operating systems can pose a serious threat to mobile app security. Whether it is a smartphone or any connected device, updating the OS is highly recommended to defend against evolving hacker intrusions. Fix the known and unknown vulnerabilities by applying regular patches and security upgrades as soon as manufacturers release updates.
4. Easy Authorization
The smartness of an app depends on the information that it collects from the user. Weak passwords or the same four-digit code for all the apps puts their security at a high risk. Create a strong authentication process like Two-Factor Authentication (2FA) or Multi-Factor Authentication (MFA) to prevent password guessing attempts and unauthorized intrusions from cybercriminals.
How to Defend?
Download only original applications from trusted market places. Look for the Google Play Protect logo.
Ensure the data/communication between servers and mobile apps is encrypted.
Set-up automatic cached data wiping option.
While installing the app, grant access to resources on the phone in a highly discretionary manner (Ask why a particular app needs access to your contacts list or camera).
Invest in a paid mobile security app to scan for malware and viruses.
In conclusion
A single vulnerability or malware can cause a severe impact on users' sensitive data and online identity. Mobile app security is not entirely the manufacturers' responsibility. End-users must also follow the required security precautions while installing and using mobile applications.
---
About the Author
Rudra Srinivas is a Feature Writer and part of the editorial team at CISO MAG. He writes news and feature stories on cybersecurity trends.