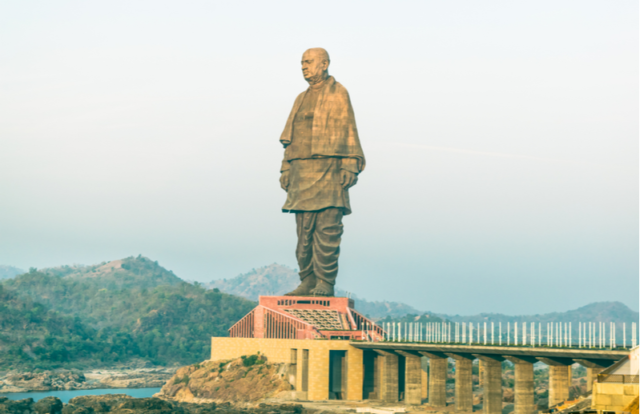 A fraudster in India tried to pull off a Houdini stunt as he put the world's tallest statue—The Statue of Unity, located in Kevadia village of Gujarat—up for sale on an e-commerce platform used to sell goods and essentials and thought that he would get away without being noticed. The unknown user placed a price tag of INR 30,000 crores (approximately US$4 billion), which he claimed he would donate towards the state's relief fund requirements for buying hospitals and healthcare equipment during the ongoing COVID-19 crisis.
The authorities in charge of the monument came to know about the scam when a local news article published the fraud sale findings on the e-commerce platform. They immediately registered a case against the unknown user on the count of cheating and forgery under the Indian Penal Code (IPC) of Epidemic Diseases Act and Information Technology Act.
Cybercrimes and Online Scams Surge in India
Amidst the ongoing COVID-19 pandemic, India's Cyber Crime Investigation cell has seen a sharp surge in the cybercriminal and online scamming activities. As per a Reuters report, the federal home ministry officials from India said that an 86%  rise in cybercrime has been recorded in the past four weeks itself.
PMO's Relief Funds
The Prime Minister's Office (PMO) has set up an online bank account under the name of "PM CARES Fund" and placed the UPI ID "pmcares@sbi" across all its social media handles. This was an appeal to citizens to donate towards the PMO's relief funds with ease during the total lockdown currently effective in the country. However, scammers also took advantage of this online fund transfer and created an identical looking fake payments interface to dupe people. To protect and educate the citizens of this online scam, State Bank of India (SBI)—with whom the PMO has the original bank account—sent out messages and advertisements across all print and social media platforms as seen below: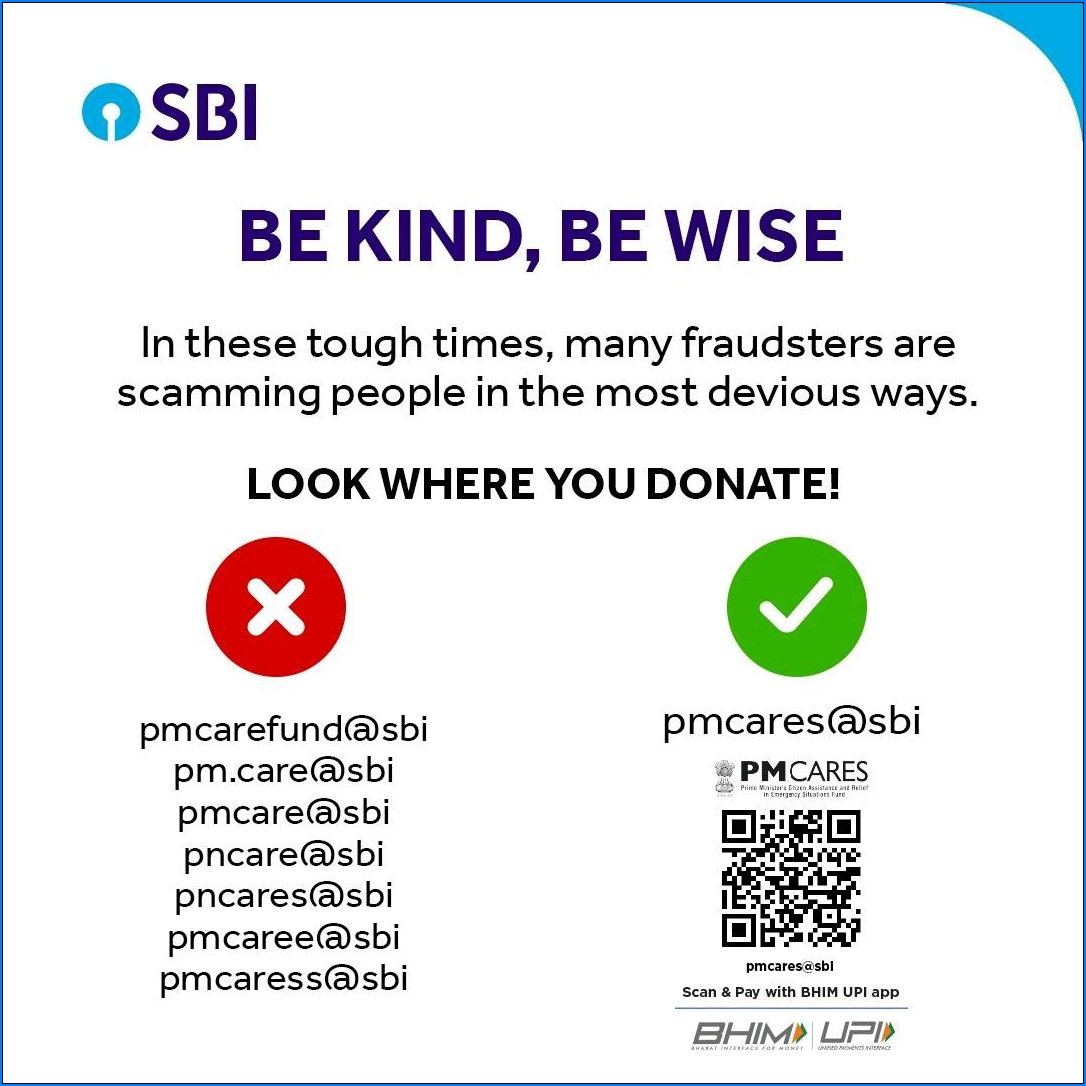 Even after such efforts from the government and the banking institution alike, more than 8,300 complaints were registered from individuals across India and NRIs from around the globe, who have  donated thousands of dollars into fake accounts.
Earlier, a database of all the active patients, and those who came in direct contact with them from Aythala in Ranni-Pazhavangady panchayat of Kerala, was hacked. The list of confirmed and quarantined patients in the district was handed over to the police and the district health administration to help them in continous monitoring of respective individuals. However, the same list started appearing locally on various social media groups and forums. This was a severe breach of personal data as proposed in India's Personal Data Protection Bill 2019. According to District Police Chief K. G. Simon, the list wasn't widely circulated and thus the leak was easier to contain.