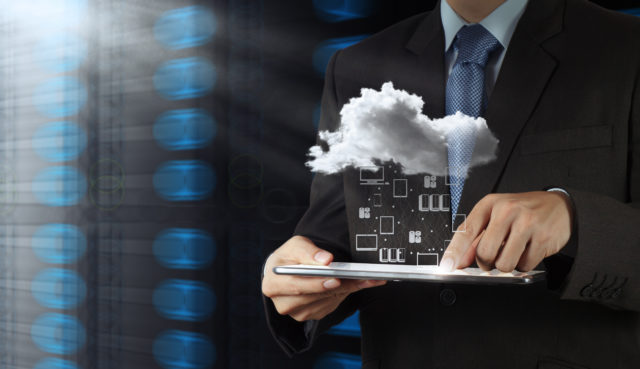 A spate of digital technologies such as Big Data, Internet of Things, Cloud, Artificial Intelligence, and Blockchain have energized enterprises to set audacious goals for their businesses and catapult them from the brick-and-mortar age into the digital age. Driven by business compulsions such as handling disruption of existing models, pressure for more growth and improved margins, and need to engage more intimately with the customer, enterprises have embraced the digital wave.
By Narsimha Rao Mannepalli, Executive Vice President and Head, Cloud & Infrastructure Solutions Service, Infosys
Digital transformation will help a business to discover new ways of engaging with customers, create a smarter enterprise, and define new business models. Significantly, the nature of digital technologies allows it to deliver different outcomes for different business functions. For example, the CIO gains from increased speed and agility of the IT environment, the CMO can orchestrate campaigns better and acquire more customers, the CSO can now have a scalable and predictive engine and forecast more accurately, the CFO benefits from reduced costs, increased revenues and profits, while the CHRO enjoys improved employee experience and engagement. Undoubtedly, digital technologies will have an irreversible and long-lasting impact on the way business is conducted.
Cloud computing is a crucial enabler for digital transformation. It has rightfully received significant attention in recent years as many enterprises embarked on the journey to take advantage of the opportunities it offers and stay competitive. Cloud adoption has been on the rise continuously, and industry analyst Gartner states that investments in cloud computing infrastructure and applications (over USD 200 billion) will account for most of the enterprise software spends in 2019.
Cloud computing is an inevitable and integral part of the IT modernization agenda, which enterprises, both large and small, must undergo to launch their digital journey. The cloud offers a plethora of benefits over the traditional on-premise model such as increased business agility and growth, better customer experience, decreased overall IT costs, standardized IT environment, improved scalability, and availability of systems. Further, another key benefit it offers is its ability to harmoniously exist with other digital technologies, including the provision of better defense against cybersecurity threats.
However, many enterprises struggle to derive the full value from a cloud transformation undertaking. Often, they confuse the transition with a simple lift-and-shift of applications, data, or processes to the cloud and end up with modest outcomes.
An appropriate strategy makes a difference
The cloud transformation involves crafting a strategy that aligns with business objectives combined with careful planning and execution. Enterprises need to clearly state their goals, identify who will drive the transformation internally, and articulate expected behaviors. Procuring management buy-ins and preparing for change are the other factors to consider. Often the change management involves not just transforming IT assets but also refactoring human capital.
Having a well-thought cloud strategy that is aligned with the overall digital transformation path will make the difference between success and failure. With enterprises viewing cloud as a must-have catalyst to establish a next generational IT platform, an effective transformation implies a better chance of much higher levels of business performance.
What differentiates the enterprises that have expertly navigated the cloud journey and are enjoying the transformational benefits from the ones that are still grappling with the what, why, and how of cloud transformation?
Successful firms are the ones that have a clear vision of the cloud journey and can map their drivers, concerns, and expected outcomes with the right course of action. They understand which cloud approach to adopt based on the advantages it provides and are ready to shoulder significant internal changes to gear up for the cloud transition. In short, they invest efforts in getting a comprehensive picture of the cloud journey and are, hence, better prepared to handle the bumps along the way.
Organizations can approach the cloud in many ways
Today, many firms look for predictability, efficiency, and performance and emphasize tactical outcomes such as standardized technology environment, better collaboration, and faster response to the market. Enterprises who look at the cloud through the operational lens are more likely to adopt a lift-and-shift approach by migrating assets to the cloud in an opportunistic manner inclining to opt for quick wins.
Recognizing early on the objectives is critical as it influences the behavior of the organization profoundly. Those focused on lowering costs will look at initiatives such as optimizing the IT footprint and improving license management. However, those aiming to better experiences will look at re-architecting and transforming applications and enhancing user experience (UX). So, enterprises must take different actions based on the objective.
When aiming for a total cloud transformation, enterprises must be prepared to embark on a large-scale initiative that requires a revamp of existing systems, processes, and infrastructure. Such efforts demand persistence and diligence in addition to a comprehensive strategy and robust execution, but the outcomes provide exponential benefits to the company.
The enterprises that are certain to succeed are the ones with a long-term view towards prioritizing business growth and customer-centricity over operational goals. While operational goals are salient, however, they must not be the prime focus.
No initiative is free from concerns
Enterprises have a set of implementation-related concerns such as the ability of the team and availability of skills, stakeholder support, aligning with business goals, managing operational aspects, and organizational readiness for such a venture.
Determining the right cloud model (public, private, hybrid) to adopt is an important decision for the enterprise. Despite a vast amount of information available to help select the appropriate cloud model, enterprises are intimidated by this decision since the consequences of choosing the wrong model causes concern. Second, such a high-visibility initiative needs the support of executive leaders through the journey. For this to happen, the cloud program must demonstrate returns at regular intervals. Getting the stamp of approval from the leaders while running the already complex initiative will demand massive efforts. Third, the availability of the right talent to see the program through is a big concern given the inadequate levels of required skills and resources.
In conclusion, companies have a host of factors that must be weaved into the strategy when considering cloud transformation. Undertaking such a complicated endeavor requires concerted efforts bolstered by solid understanding and a skilled team. However, a successful cloud journey can be the catalyst to create an advanced IT environment and take on digital transformation to be able to support business goals deftly.
About the author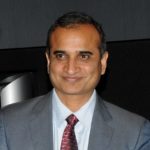 The author is the Executive Vice President and Head, Cloud & Infrastructure Solutions Service, Infosys. 
Disclaimer
Views expressed in this article are personal. The facts, opinions, and language in the article do not reflect the views of CISO MAG and CISO MAG does not assume any responsibility or liability for the same.