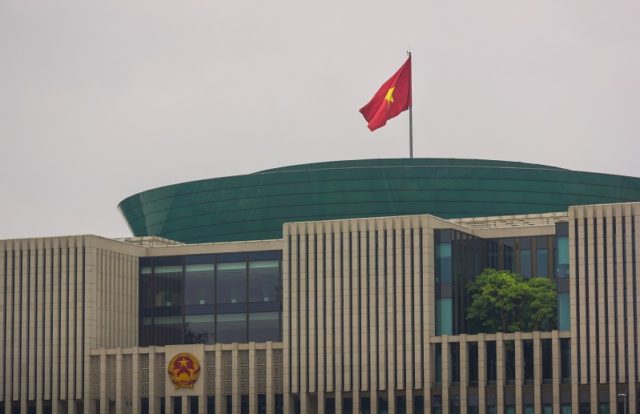 The Ministry of Information and Communications (MIC) of Vietnam stated that the number of locally made cybersecurity products increased in 2019.
According to MIC, Vietnam developed 52 cybersecurity products domestically in 2019, which was two times compared to the number in 2018, and three times that in 2017. MIC also stated that it approved new licenses to 38 security firms, which is an increase of 82.6 percent from 2017.
"Vietnamese firms are able to master the technology and could meet more than 60 percent of local market demand," said Nguyen Huy Dung, director of MIC's Department of Information Security.
Recently, MIC created a set of policies and technical standards to develop locally made security products and ensure cybersecurity in Vietnam. The domestic security products are intended to serve smart cities, e-government systems, and critical national information systems in the country.
"Developing Vietnam's ecosystem and mastering technology are building a shield to protect national cyberspace. Vietnam cannot rely on foreign products to protect its own cybersecurity," a spokesperson of the MIC said in a media statement.
Last year, the MIC revealed that around 4,770 cyber-attacks were reported in the country in the first quarter of 2019. According to the Vietnam Computer Emergency Response Center (VNCERT), this number is more than half the figure for the whole of 2018, which was 8,319 cyber-attacks. The center also stated that most of the attacks were reported against e-commerce, financial, and banking systems.
The most common infringements among the attacks were violations of information security policies (40 percent) and unauthorized information collection (39 percent). And, the other data violations included denial of service (8 percent), privilege escalation attacks (7 percent), and spread and attack of malicious codes (6 percent).
The Vietnam lawmakers also approved a new cybersecurity law that controls the Internet content and global tech companies operating in the country. The new law prohibits internet users in Vietnam from spreading anti-government information and posting false information that could cause damage to the country. It also prevents the circulation of content that's fake, slandering, or inciting violence.