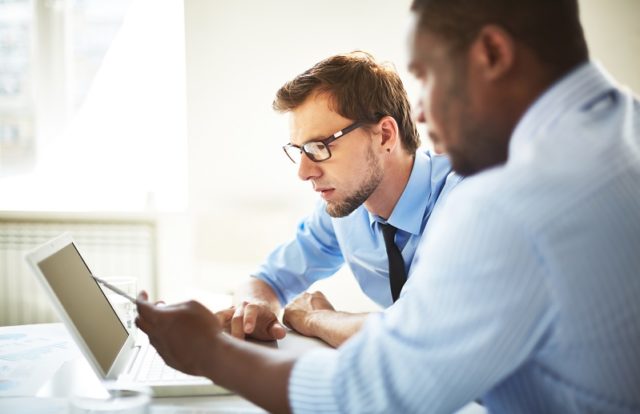 Data breaches are unfortunate events in present digital lives. Billions of people have had their personal data exposed as data leaks increase in scale. Apart from a spectrum of collateral damage and hefty fines, the data breaches also cause a severe impact on employees' personal lives, a new report from Kaspersky revealed.
The report, "Taking care of corporate security and employee privacy: Why cyber-protection is vital for both businesses and their staff," highlighted the human side of cybersecurity incidents by analyzing the stress and losses that employees face after corporate data breaches. The report revealed that 30% of employees who were involved in the aftermath of a security incident missed an important personal event, had to work overnight (32%), or suffered additional stressors (33%). A quarter of respondents said that they have canceled their vacations due to data breach issues (27%).
Nearly half of SMBs (48%) and enterprises (53%) have experienced at least one data breach last year, according to the report. It is said that work-related stress invades work-life balance, impacts efficiency and motivation, while 76% of employees stated it impacts personal relationships, and 16% reported they ended up quitting their job. The report also revealed that security incidents may contribute to negative work experience, with 33% of administrators feeling stressful, than they would usually.
The image reveals the personal consequences that security personnel face following a data breach: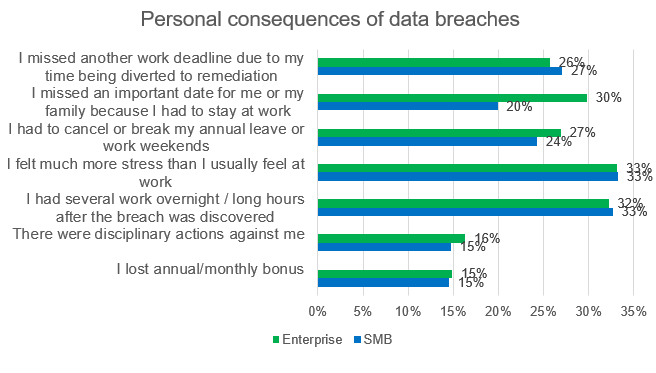 "If a data breach occurs, IT and IT security teams have to investigate the incident, make the necessary updates, fix the system and take measures to prevent an attack being repeated. As a result, a third of managers worked overnight or had to incur overtime at work (33% for SMBs and 32% for enterprises). This can also result in other tasks and deadlines being pushed back in more than a quarter of both SMBs (27%) and enterprises (26%)," the report added.
Kaspersky also recommended few steps that would help organizations mitigate the impact of a breach on its staff. These include:
In the time of crisis, be transparent with your people
It is best to prepare a list of steps for an IT department in case of an incident
If a breach occurs, focus on properly investigating the causes and consequences instead of just searching for any guilty staff
Any crisis can be seen as a time of opportunity
Create a corporate culture where all employees understand the importance of cybersecurity