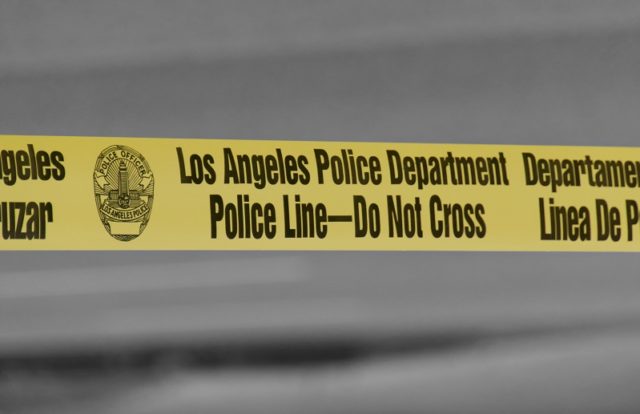 The officers at the Los Angeles Police Department (LAPD) are the latest victims of a data breach that exposed the personal information of about 2,500 officers and 17,500 officer applicants. The exposed information included names, date of birth, employee serial numbers, email addresses, and passwords, the NBCLosAngeles reported.
According to an official statement, a suspected hacker emailed the LAPD authorities and stated about compromising officers' personal information. The Los Angeles Police Protective League urged the victims to monitor their financial accounts, credit reports, and also asked to file a complaint with the Federal Trade Commission.
"Data security is paramount at the Los Angeles Police Department, and we are committed to protecting the privacy of anyone who is associated with our agency," the Protective League said in a statement. "We also call upon the city to provide the necessary resources and assistance to any impacted officer who may become the victim of identity theft as a result of this negligence, so that they may restore their credit and/or financial standing."
"We are investigating a data event that was discovered on July 25, and involved limited information about City of Los Angeles job applicants in a database that is no longer used by the Personnel Department. We take the protection of personal data very seriously, and the City has informed the individuals who may have been affected. The City's Information Technology Agency has added additional layers of security to guard against future events of this kind," said Eric Garcetti, the Office of Mayor.
Earlier, a security researcher from technology company Nuix revealed that police body cameras are easy to hack and manipulate. Speaking at the DEFCON hacker conference in Las Vegas, cybersecurity expert Josh Mitchell demonstrated how to manipulate a footage from police body cams.
The researcher used Vievu, Patrol Eyes, Fire Cam, Digital Ally, and CeeSc cameras to showcase the hack program. The hacking process included deleting or altering footage or amending crucial metadata, including where and when the footage was shot. The researcher also stated that it could help the bad actors to track the location of police officers.
The researcher also suggested various prevention mechanisms like digitally signing all evidentiary information and device firmware, randomizing all SSID and MAC information, and keeping software up-to-date in order to mitigate the potential vulnerabilities.